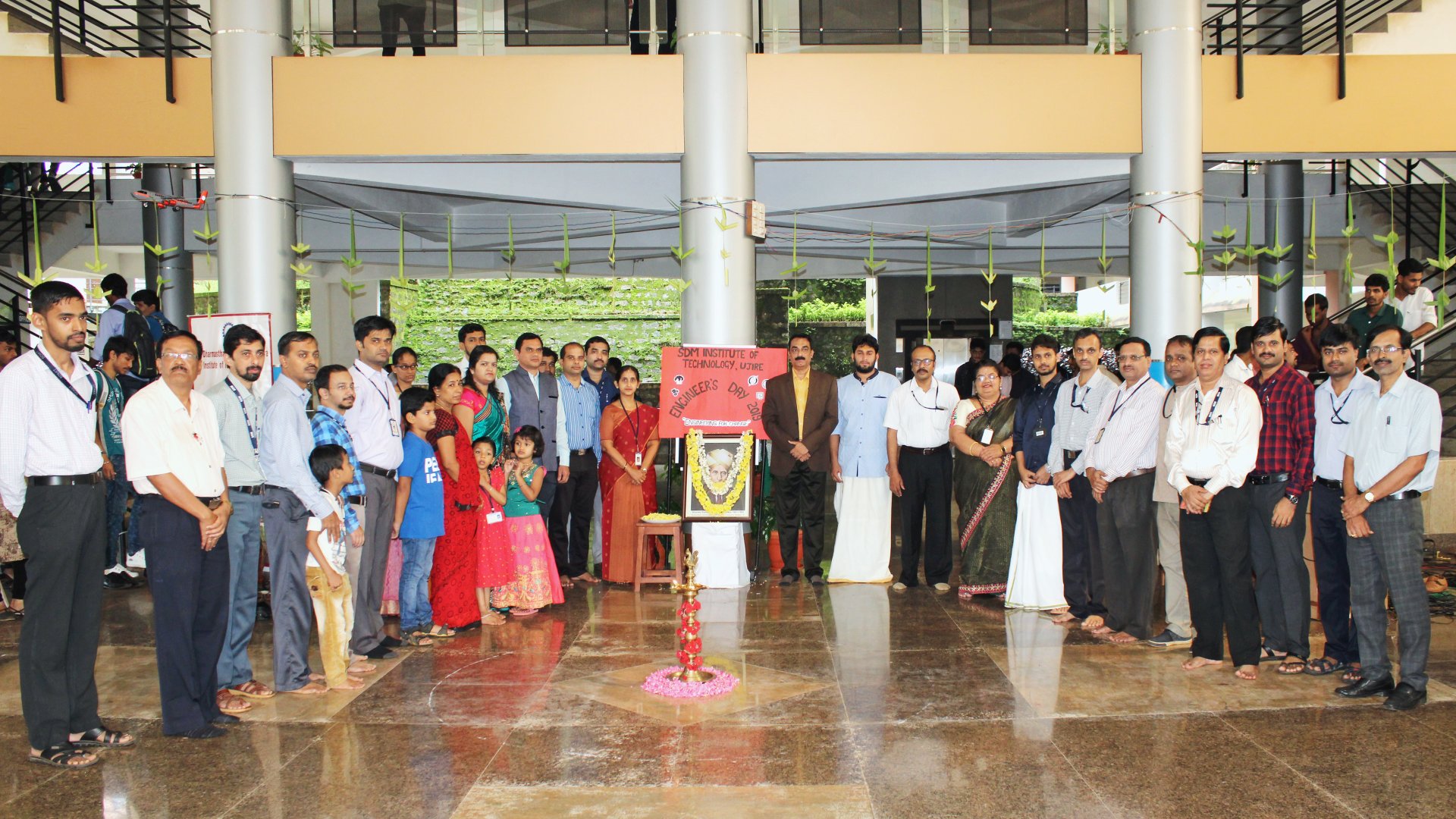 Engineers' Day Celebrations
Engineers' Day was celebrated on 14th Sept. and various activities including a Project exhibition by the students held on account of the celebration.
Engineers' Day Oath: Members of Orators Cub visited various classes and briefed about the significance of Engineer's day and achievements of Sir. M. Visvesvaraya. The students took 'Engineers Day Oath' on this occasion.
Training on Innovation tools: An overview of the use of TRIZ tools and methods to identify day-to-day problems and finding possible solutions were discussed. About 30 students participated in the above activity based training. Mr. Sukesh, Dr. Girish Kumar, Dr.Rajatha and Mr. Jayaram Bhat assisted as resource persons.
Elocution competition: An elocution competition was arranged by the Orators club on the theme 'Engineering for Change'. Dr. Shasikanth Kurodi and Ms. Chethana Kumari, Dept. English, SDM Institutes, adjudged the event.