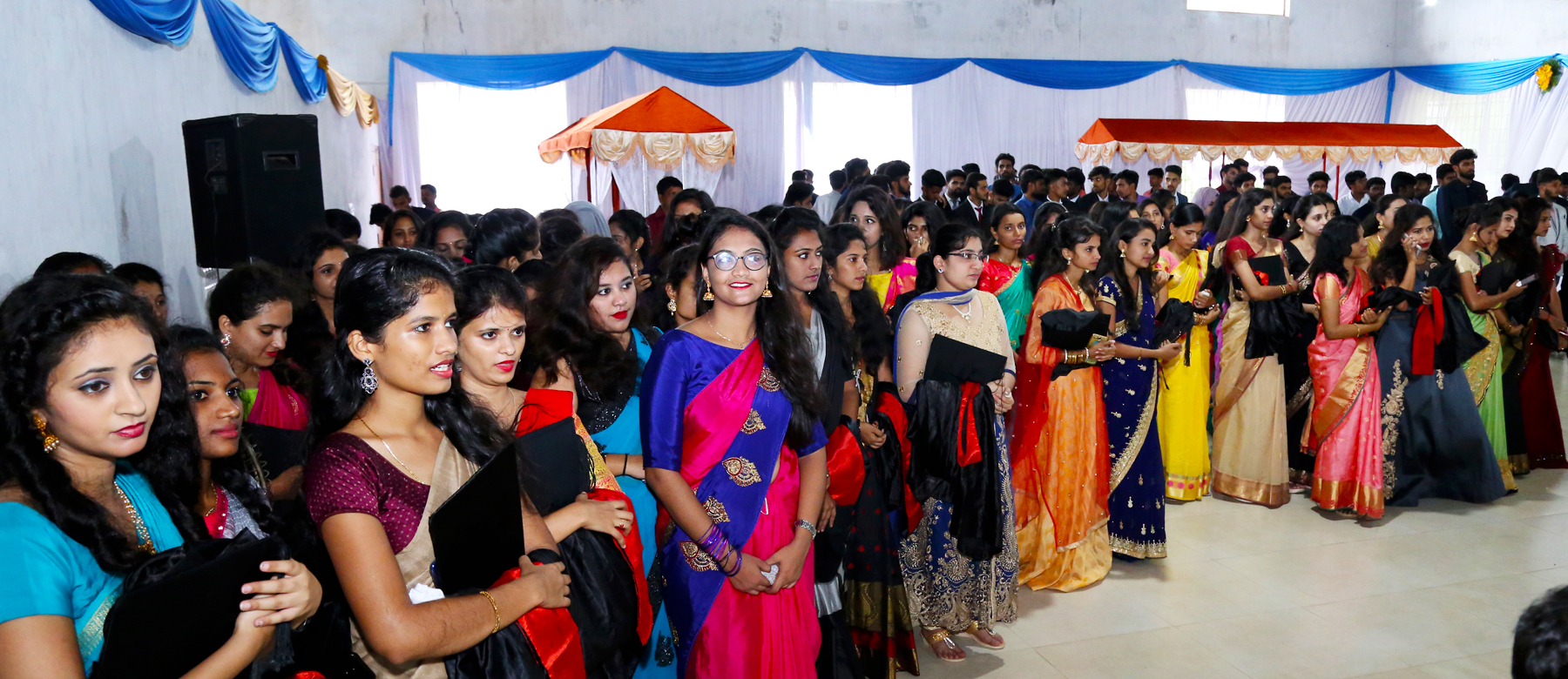 The sad but hopeful goodbyes
SDMIT bid farewell to 483 students of the 2019 batch on the 10th of June in an informal yet heart whelming way. The students were brought together and addressed by the Secretary of SDME Society, Dr. B Yashovarma who wished them the best of professional and personal lives ahead. He encouraged them to be a learner all their lives and stay prepared, lest the fast paced system leaves them behind.
The students parted with a cherish-able memento that represented their journey at SDMIT. The ceremony sure made for a memorable one with happy and sad goodbyes bid to each other, accompanied by music and dance!