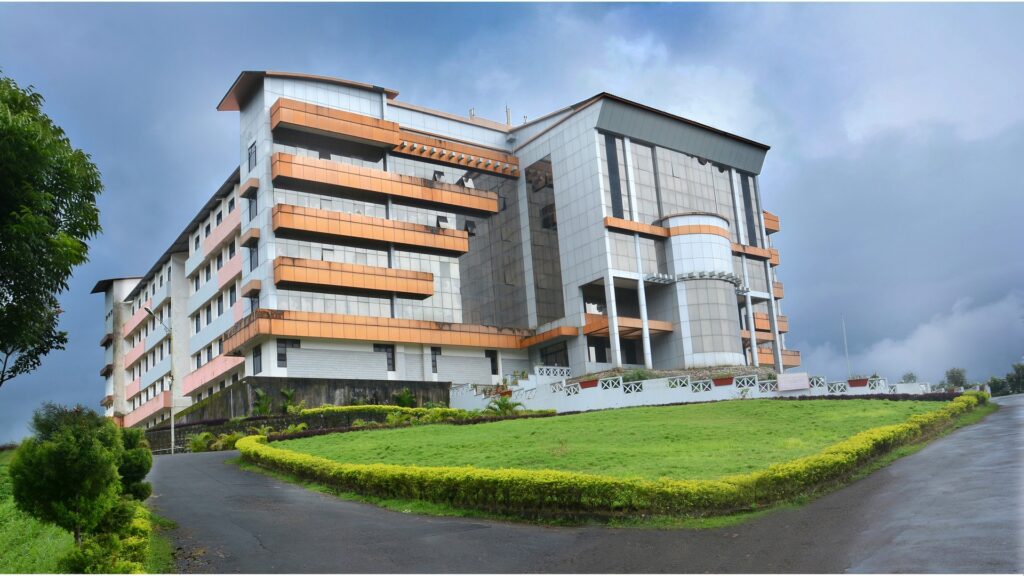 About the college
SDM Institute of Technology is an ambition driven technological institution situated in Ujire within the homely ambiance of SDM Institutions and the serenity of the Western Ghats. Managed by SDM Educational Society Ujire under the impeccable leadership of Sri. D. Veerendra Heggade, the institution has thrived over the years in the areas of academics, innovation, and extracurricular activities. With more than 1500 students availing quality education every year, the college flaunts a testimony of over 2500 alumni who are exceptionally well placed in the society today. For the last 13 years, SDMIT has been successfully delivering the promise of education rooted in discipline and the holistic development of students.
Vision
Excellence in Education, Commitment to Society
Mission
Create an atmosphere that facilitates sensitizing the young technocrats to the needs of the community with relevant inputs of academic, innovative and research capabilities
Core values:
Achieve Excellence
Demonstrate high Ethical values
Be a Team player
Nurture Inquisitiveness
Inculcate Professionalism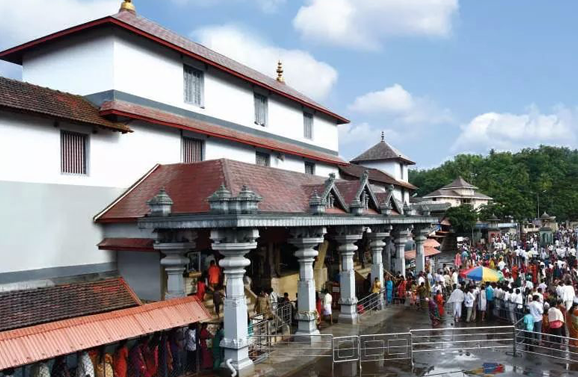 About Dharmasthala
---
Sri Kshetra Dharmasthala is the encompassing force sustaining all SDM institutions, social initiatives and organisations. The temple town of Dharmasthala that fosters multiple faiths under the watchful eye of Lord Manjunatha is a pilgrimage, an attraction and a spiritual healing centre, keeping intact the values and ideals of institutions functioning under the guidance of the Dharmadhikari.
The name Dharmasthala is a symbol for the confluence of all necessary social attributes. This town is where you can arrive at if you seek to find modernization grow perfectly rooted in traditions. Religion, spirituality, social welfare, education, entrepreneurship, healthcare – you name it – and you'll find it here.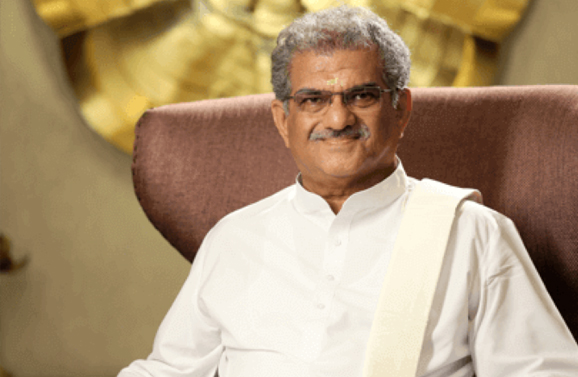 Dr. D. Veerendra Heggade
---
Dharmaadhikari, Reformer, Educationist, Philosopher and Philanthropist, Dr. D. Veerendra Heggade is a multidimensional personality. What truly defines Dr. Heggade's contribution is his determined and consistent service to the nation. As the president of the SDME Society, he is the guiding spirit and driving force behind the institution. Most importantly, he has shown that one individual has the potential to change and evolve himself as a social reformer in a nation of one billion. And rightfully, Dr. Veerendra Heggade was awarded the second-highest civilian award of India, Padma Vibhushan in 2015.
SDME Society
Shri Dharmasthala Manjunatheshwara Educational (SDME) Society, Ujire® was established with the primary objective of making education accessible and affordable to the rural youth. With the hallmarked vision: Putting Value into Education, at present, it manages 56 educational institutions from Kindergarten to Doctoral Studies in the state of Karnataka in India. These institutions offer quality education in the fields of General, Law, Technical, Medical and Management Studies. These institutions ensure quality through updated skill sets and value-based education.
SDME Society is located within the SDMCU campus at Ujire. It is headed by the visionary leadership of Dr. D Veerendra Heggade as the President and Dr. B Yashovarma as the Secretary.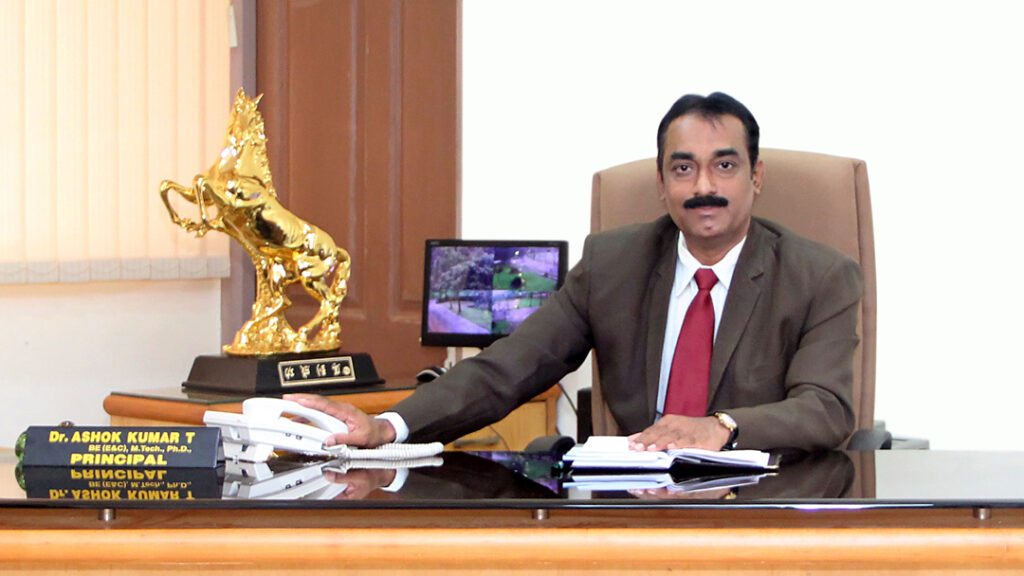 Dr. Ashok Kumar obtained BE in Electronics & Communication Engineering from MCE, Hassan, and ME in Digital Electronics from SDM College of Engg&Technology, Dharwad. In 2010, he was awarded Ph.D. from VTU under the guidance of Dr. Shivaprakash Koliwad, the Former HOD of E&C, MCE, Hassan and Dr.Dwarakish, HoD, Dept. of Applied Mechanics, NITK, Surathkal.
He is into teaching for the past 30 years. Earlier he served KVG Engg. College, Sullia and PA College of Engineering Mangalore in the capacity of Lecturer, Asst. Prof., Professor and Head of the Dept. and Principal In-charge from 1989 to 2004. He served Vivekananda Engineering College, Puttur (DK) and PESITM, Shivamogga as Principal for about 14 years from 2004 to 2018.
He has published over 15 research papers in National and International Conferences and Journals. One of his research scholars has been awarded Ph.D. under VTU in 2017, and he is currently guiding one Ph.D. scholar.
Hobbies: Cartoon sketching, writing articles for magazines, Indian Classical Music and Photography.
SDMIT Governing Council
1
Dr. D. Veerendra Heggade
President
President
SDM Educational Society, Dharmasthala
2
Sri. D. Surendra Kumar
Vice-President
Vice President
SDM Educational Trust,
3
Prof. S. Prabhakar
Vice-President
Vice President
SDM Educational Society, Ujire
4
Sri. D. Harshendra Kumar
Secretary
Secretary
SDM Educational Society, Ujire
5
Dr. Satheeshchandra S
Secretary
Secretary
SDM Educational Society, Ujire
6
Dr. Gopal Mugeraya
Member
Academician
Director, NIT Goa
7
Dr. G. Jagadeesha
Member
Academician
Prof. Aerospace,IISc., Bengaluru
8
Dr. Anil Kumar Ramsesh
Member
Industrialist
Research Head, Dovers Ltd., Bengaluru
9
Mr. Rajkumar R.S.
Member
Industrialist
Vice-President, Bosch Rexroth, Bengaluru
10
Mr. N.G. Raju
Member
Industrialist
Vice-President,Infotech Enterprises Ltd.,
Hyderbad
11
Dr. P.B. Kotur
Member
Industrialist
Wipro Ltd., Bengaluru
12
Mr. S.N. Omkar
Member
Academician
Head, Wipro Mission 10x, Bengaluru
13
Dr. Ashok Kumar T
Member Secretary
Principal
14
Dr. Girish Kumar
Staff Representative
Prof. & HoD (Mech).