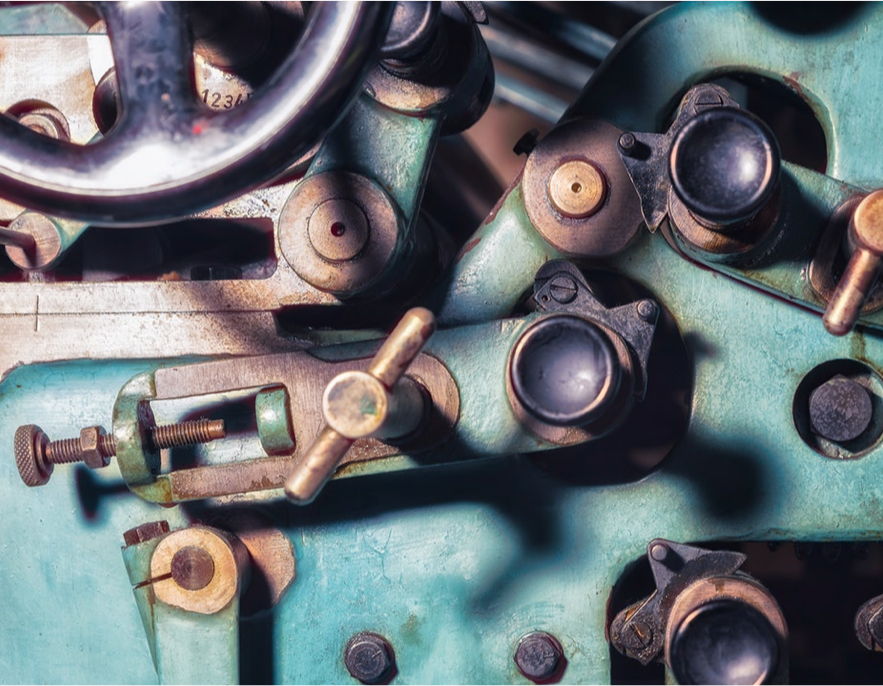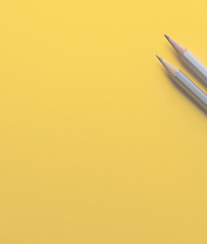 About
The core branch of engineering,the Department of Mechanical Engineering, started offering BE undergraduate programme in 2010 with an intake of 60.Experimental and computational facilities are continuously upgraded in tune with the evolution of technological and industrial advancements. The meticulously designed curriculum, bridge courses, technical activities equip the students to face the various challenges posed in industries. The section also has specialized labs such as Bosch-Rexroth CoE, Innovation Lab, Selco and Femtobyte Incubation Centres.They providelearners opportunities to innovate and reach new heights of scientific and technological excellence.A full-time research centre was added to the department in 2014.Currently 8 faculty members are pursuing research in the areas of advanced materials, energy and automation.
Project work "Shwasa – Solar air purifier and cooler" developed by Naresh Holla of Mechanical and Ashwini R. Kamath, Ashwini M.S. and Nishanth D. Naik of ECE emerged as one among the Top-Ten at the All India Level India Innovation Challenge Design Contest – 2017 sponsored by Texas Instruments and Funded by DST. The team received ₹ 20.00 Lakh funding from DST and incubation support at IIM, Bengaluru for product development.

Manohar L and Jayanth Kumar. won the first prize for the project 'Pneumatic Arecanut Harvester' in the event Anveshana- 2019 held at Bengaluru from 25th to 27th February 2019.
Nagaraj S Ulavi and Yaseen Arafat. won the II prize for the paper 'Conversion plastic to fuel' at Mechxtrome -State Level Paper Presentation competition held at AIET, Moodbidri on 9th April 2019.
Nischal R., of Mechanical secured the first prize in the VTU Inter-Collegiate weight lifting competition held at Sri Sai Ram College of Engineering, Bengaluru on 14th October 2019. He was also awarded as Best Lifter – 2019 in the competition
S. Sai Kiran Reddy of Mechanical Engg. participated and won the Bronze Medal in Karnataka State Karate Championship – 2019 held on 22nd to 24th February 2019 at Udupi
Joseph Jetto won the Best Paper Award for the 'Review on 3D Printer – A New Technology' in the Int.Conference on Recent Trends in Technology 2K18 held on 18th May 2018.
Viraj Vishnu Naik, Vivek Joshi, RajadeepRajendra and Suresh Kumar won the Best Project and cash prize for the project work 'ArecanutDeusker' andJaiprasad, Joseph Jetto, Praneetaa R. Lakshmi and Krishna Kumar won the Best Project prize in Mechanical Engg. Stream for the project work '3-D Printer' in Innovata 2K18 – Project Exhibition held on 17th May 2018.
Abhishek Shetty of Mechanical Engg. and team won the first prize in Clean India Hackathon held on 19th October 2019.

The work 'Mechanical factors influencing success in Root Canal Obturation' by Dr. Basava T., Associate Prof., and 'An apparatus and method for crossing between one side of Railway platform and another side of railway platform' by Mr. Mahesh B. Patil, Asst. Prof., Dept. of Mech. Engg, have been submitted for patent.

Mr. Sukesh N., Asst. Professor, Dept. of Mech. Engg. has been awarded with 'Internship Day Certificate of Participation' for helping the institute to secure National level Recognition in Internship Day 2019 by Internshala and AICTE.
Building Competence for Career
A talk on 'Competence for your Career' by K.S. Narasimha Shenoy of Collins Aerospace, Bengaluru was organized by the department on 15th February 2020. The essential skills and competencies required by graduate engineers have been discussed in detail during the programme
Understanding Geometric Dimensioning and Tolerance
A two-day training was held on 'Geometric Dimensioning and Tolerance' by Mr. K.S. Narasimha Shenoy, Principal Engineer, Collins Aerospace, Bengaluru. on 20th and 21st of Sept. 2019. Basics of GD &T concepts that are widely used in industries for design and development of products were focused. The second phase of the training 'Advanced Geometric Dimensioning and Tolerancing' was held on 14th February 2020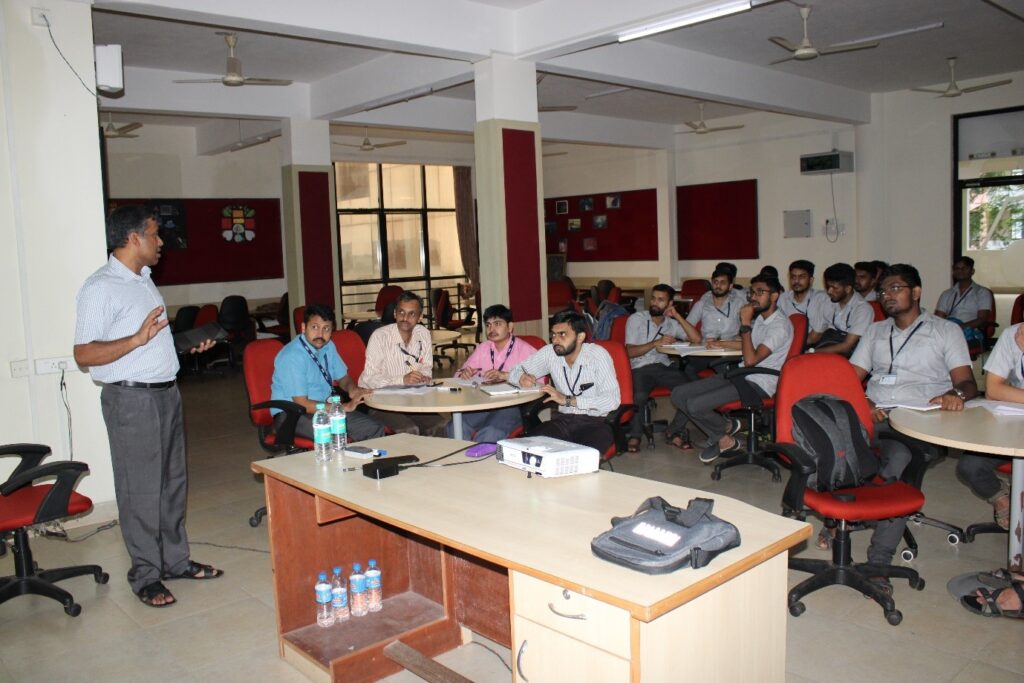 Understanding Artificial Intelligence
A talk on 'Artificial Intelligence' was arranged on 22nd April 2019. Dr. D.K. Subramanian, Former Professor, IISc was the resource person
Understanding Off-Campus opportunities in Core Industries
A talk on 'Off-Campus opportunities in Core Industries' was organized for the final year students of Mechanical, Electrical and Civil students on 28th March 2019. Mr. Subrahmanya Bhat, Former General Manager, ONGC, was the resource person. He spokes on the prospective job opportunities in the field of Oil refinery
Idea generation workshop
Idea generation workshop was held on 11th March 2019 in the Institute. Mr. Revankar B. S. was the resource person. In the workshop students were trained to identify the problems and find an innovative solution for the same
Awareness workshop on 'Hydraulics, Pneumatics and PLC
3-day awareness workshop (with hands on sessions) on 'Hydraulics, Pneumatics and PLC' was held on 28th Feb – 2nd March 2019 in association with Bosch-Rexroth CoE of the Institute and Indwell Automation, Mangaluru. The students were exposed to the field of hydraulics and pneumatics and solving simple PLC problems
Empowering faculty on Innovation tools and approaches
Faculty Empowerment Programmes on 'Innovation tools and approaches' and 'Critical decision making'e organized on 24th August 2019 and 15th February 2020. Mr. K.S. Narasimha Shenoy, Principal Engineer, Collins Aerospace, Bengaluru, was the resource person.
Following workshops were conducted for students by internal faculty
Idea generation workshop on 23rd August 2019
Feel Leadership – Human Resource training on 7th-10th September 2019
'Application of Octave in Control Engineering' on 8th-9th November 2019
Teaching Staff
Sl. No.
Name
Qualification
Designation
Experience (years)
UG
PG
Ph.D
T
R
I
1.
Dr. Girish Kumar
AMIE
M. Tech.
Ph.D
Professor & Head
21
4
—
2.
Dr. Basava T.
BE
ME
Ph.D
Associate Professor
19
—
1
3.
Mr. Mahesh B. Patil
BE
M. Tech.
(Ph.D)
Asst. Professor
11
—
9
4.
Mr. Sridhara T.
BE
M. Tech.
(Ph.D)
Asst. Professor
12
—
—
5.
Dr. Nityanand Bandekar
BE
M. Tech.
Ph.D
Asst. Professor
12
—
3
6.
Dr. Premkumar S.
BE
M. Tech.
Ph.D
Asst. Professor
8
—
—