National Service Scheme (NSS)
National Service Scheme (NSS) is an Indian government-sponsored public service program conducted by the Ministry of Youth Affairs and Sports. Popularly known as NSS, the scheme was launched on Gandhiji's Birth Centenary year in 1969. The primary focus herein is on development of personality of students through community service.
The main objectives of National Service Scheme are:
Identify the needs and problems of the community along with involving them in problem solving process.
Develop a sense of social and civic responsibility among students
Utilization of knowledge in finding practical solution to individual and community problems.
Develop leadership qualities among students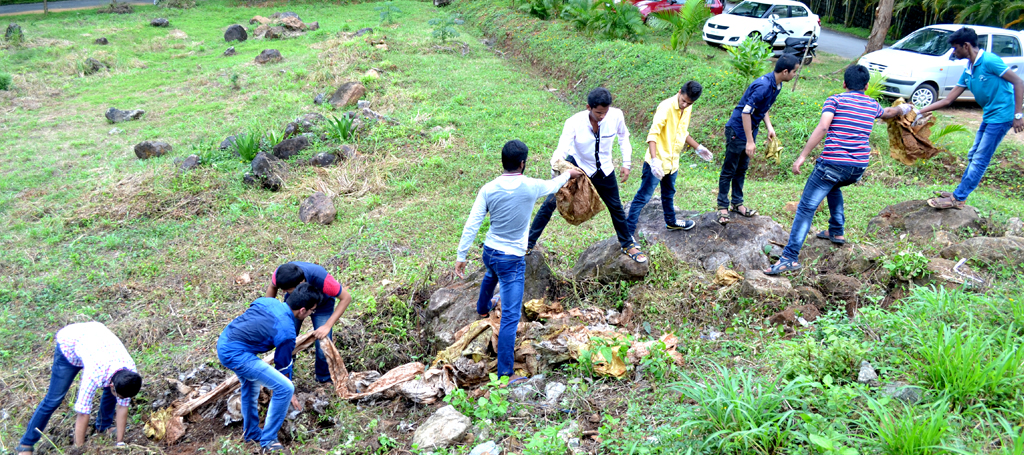 The National Service Scheme has been functioning with the motto "Not me but you" in view of making the youth inspired in service of the people. Hence NSS aims education through community service and community service through education.
SDMIT, Orators Club have been started with the aim to make students fluent speakers of English, to motivate, guide & prepare students for real public speaking. The Orators Club provides the perfect platform for students to give voice to their deepest thoughts with a perfect blend of confidence, vocabulary and expression.
This Club shapes the oration skills of a student by not just encouraging him to speak but also making him a good listener. Doing away with stage fear and breaking the shyness, young blooming students transformed into confident orators. Personal feedback given to every speaker was valuable and helped them get a clear idea of their strengths and weaknesses. Therefore, students will be molded to more confident speakers, communicators and leaders. From the planning, organizing, implementing, presenting and ending of the entire Orator's Club's activity being done by the students themselves under the supervision of faculty coordinator.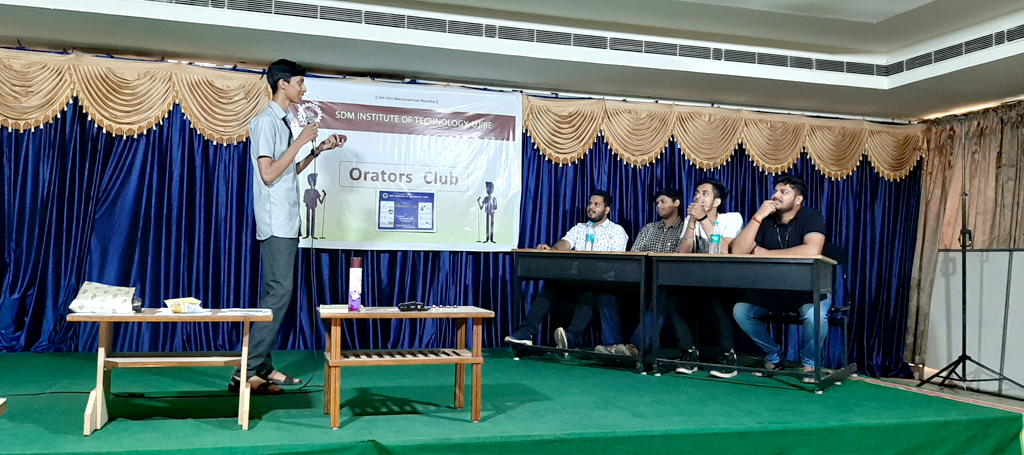 Round the year the club have been conducting a wide range of competitions like debates, elocutions, JAM, group discussion, stress interviews, presentations etc. At the time of competition conduction, students play various roles like, technical coordinators, coordinators, volunteers, anchors and presenters.
Youth Red Cross is a voluntary organization functioning at SDMIT since 2011. This unit functions with social responsibility, intending to create better living conditions for the deserving in the society through student volunteers. This ensures creation of a student society that is responsible and oriented in social welfare. Students of SDMIT volunteer to be a part of Youth Red Cross activities that are conducted through out the year.
Youth Red Cross organizes activities like blood donation camps, free health checkup camps and health awareness programs that are completely managed by students under the leadership of concerned faculty. The activities provide the students with exposure to real time conditions, necessities and solutions in the society and encourages them to brainstorm initiatives that can be implemented to catalyze social progress. SDMIT Youth Red Cross has over 100 student volunteers from all branches who are actively incorporating these values and making a difference.