Karnataka Gatha Vaibhava flood light show
Kannada Rajyothsava is celebrated every year at SDMIT in a unique, meaningful manner. The celebration aims at not only providing entertainment but also educating our young minds on cultural heritage of Karnataka. On account of Kannada Rajyothsava, a flood light cultural show themed on various historical events of Karnataka is organized in the first week of November every year at SDM Institute of Technology Ujire. The event is conducted in association with students and faculties of the institute. This show entertains and also enlightens the students, staff of SDMIT and various other institutes of SDME Society.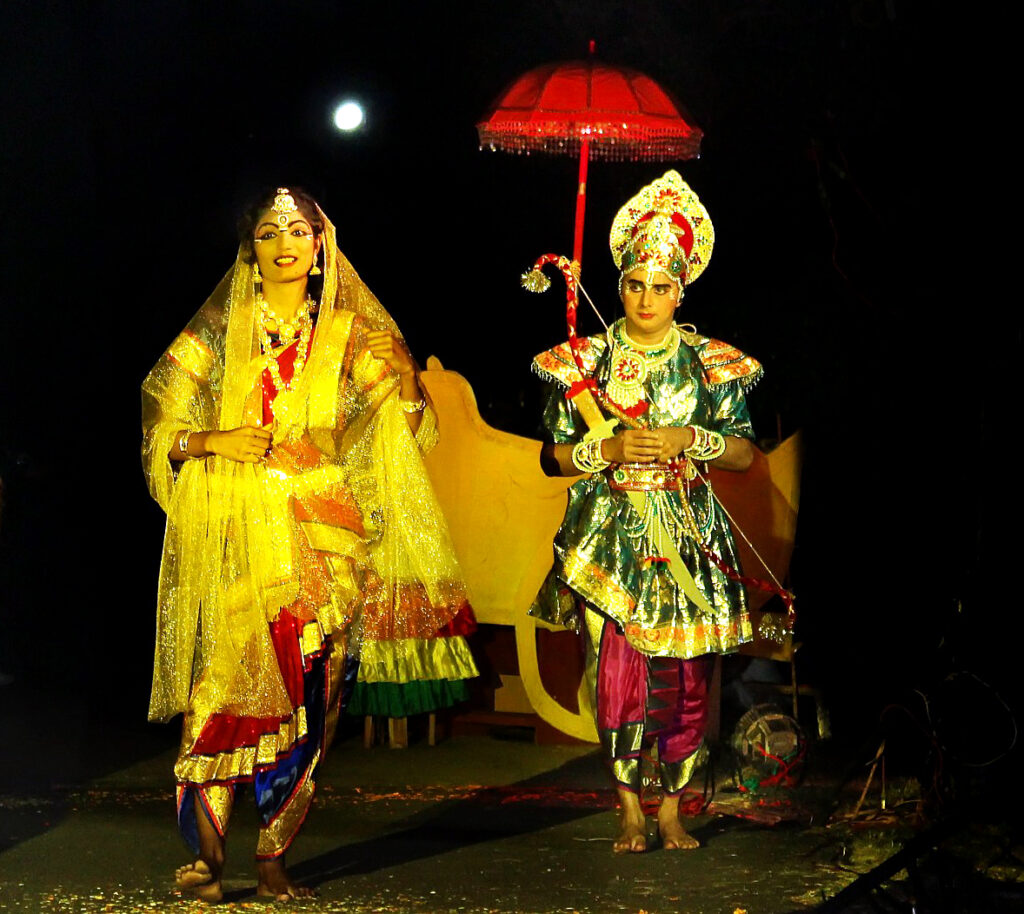 Anveshana is a talent search event aimed at unearthing hidden talents among the first year students. The event is conducted in the month of August/September every year. All first year students actively participate in this cultural competition to bag the rolling trophy of the event. The trophy in a way symbolizes talent, creativity and unbridled potential of our students.
Cultural Celebration of Teachers day
Students at SDM Institute of Technology Ujire celebrate Teacher's Day in a unique way – an event is conducted based on a theme, and organized in entirety by students. This event is aimed at enhancing event management skills among students. It is a testimony to the students of our college who are not just technically adept, but also sound in resource management
SDM Institute of Technology Ujire in association with SPICMACAY (Society for the Promotion of Indian Classical Music and Culture Amongst Youth) Mangalore chapter organizes cultural events every year. The event aims at instilling Indian culture among students through the platform of music. It also acts as a platform for music enthusiasts to foray and explore a new territory, thereby broadening their horizon.
Ethnic day enables the young generation to revive love and respect for their native culture and history. Students are given an opportunity to express themselves in a manner which reflects India's rich cultural diversity and heritage.
Annual day is a platform wherein students of SDM Institute of Technology exhibit their talents such as dance, skit, mime, yoga etc., reflecting their overall personality. Special consideration is given to regional specialities such as Yakshagaana, Taala Madaale and Bharathanatyam. Apart from this, a prominent industry person is invited to educate students regarding challenges in industry, and motivate them towards better future.
Participation in VTU Youth festival
Students of SDM Institute of Technology Ujire regularly participate in youth festival organized by VTU and have bagged several prizes.