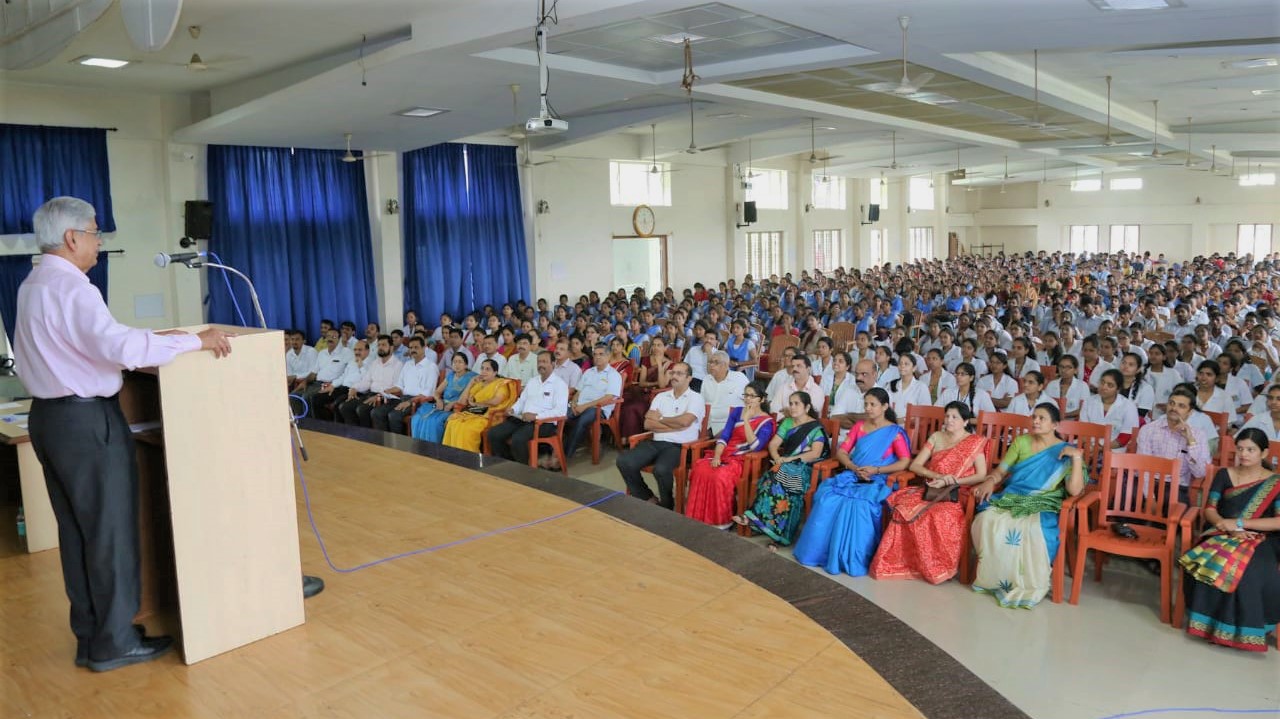 Development through proper utilization of science and technology
"Science and technology complement each other. The right kind of utilization of those factors will contribute largely towards the development of the nation", said the Chancellor of ISRO Tiruvananthapuram, Dr. B N Suresh. He was addressing the gathering at a special guest lecture on 'Chandrayaana' held on 16th of September at SDM College Ujire.
"Science provides us knowledge. This knowledge must be observed and implemented on a daily basis in order to solve problems. Youth being the biggest assets of the nation, they must strive to incorporate scientific approaches in everyday life. This must lead to solutions for grassroot level issues. Science and technology changes and evolves everyday. These developments must be implemented on agricultural and water conservation levels", he added.
Dr.Suresh also answered a number of interesting questions posed by students about Chandrayaan 2. Prof. Sateeshchandra, the Principal of SDMC Ujire was present at the occasion.