On graduation, apart from the domain specific knowledge, an engineering graduate is expected to have other basic skills like communication, leadership, teamwork, problem solving, planning, adaptability and flexibility. All these channelize engineering education to be experiential, practical, and up-to-date. In line with this at SDMIT, we constantly encourage students to prepare minor projects and major projects right from the IV semester level and showcase them at college and inter-collegiate exhibitions.
Moreover, SDMIT regularly conducts Hackathon, Ideathon, Bootcamp, workshops on Entrepreneurship & Innovation, Mobile App Development training, etc. and in the process, students learn marketing, budgeting, and accounting skills.
Further, by submitting weekly progress report and scheduling the task, students hone their documentation, presentation, and planning skills. To generate the financial support, students are encouraged to sell their ideas and products to possible sponsors.
Projects carried out by our students are selected for funding, and are sponsored by prestigious agencies such as:
KSCST
DST & Texas Instruments
FAER McAfee Scholar Awards
Anveshana
VTU financial assistance for innovative project / VTU Avishkar scheme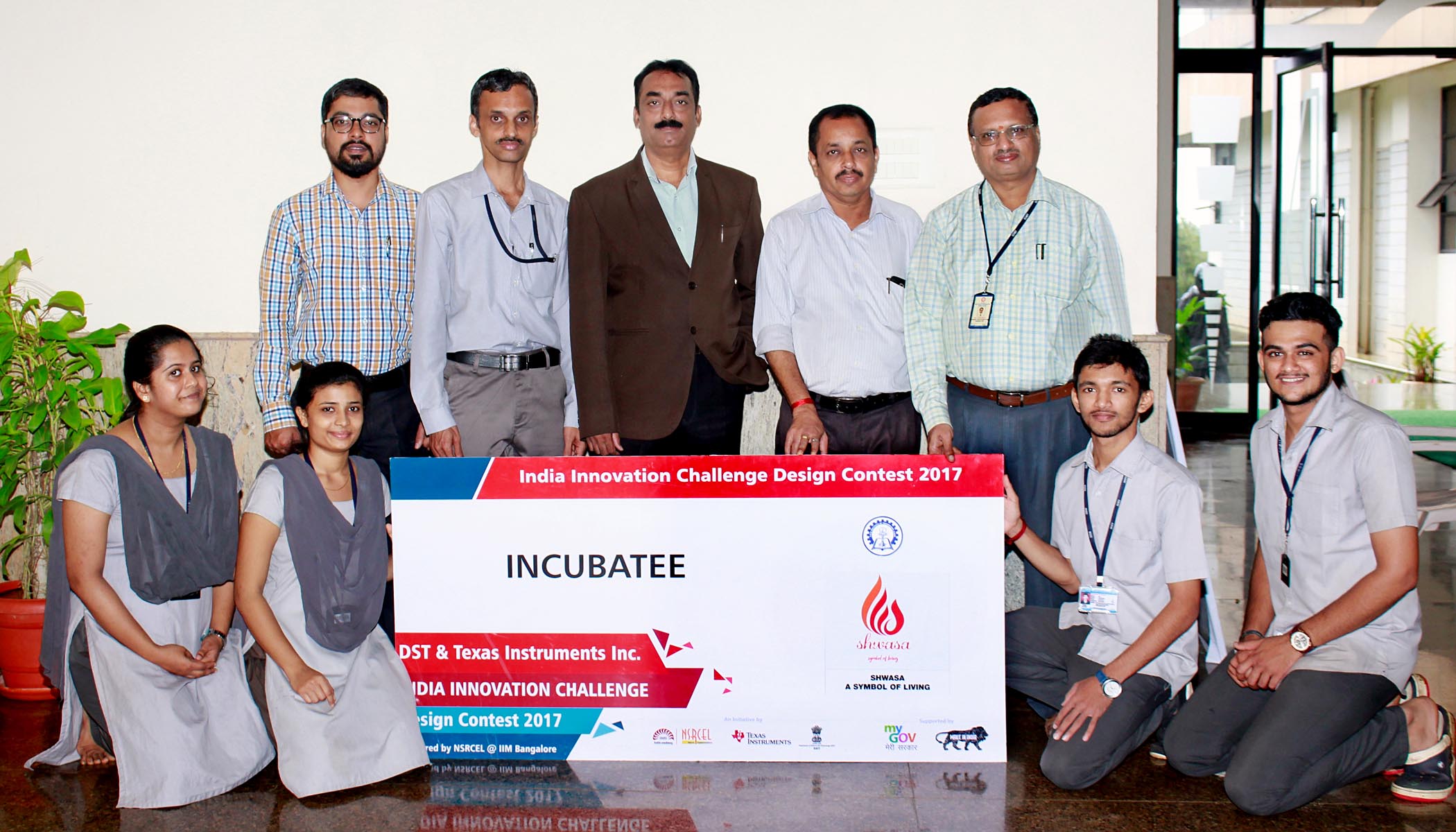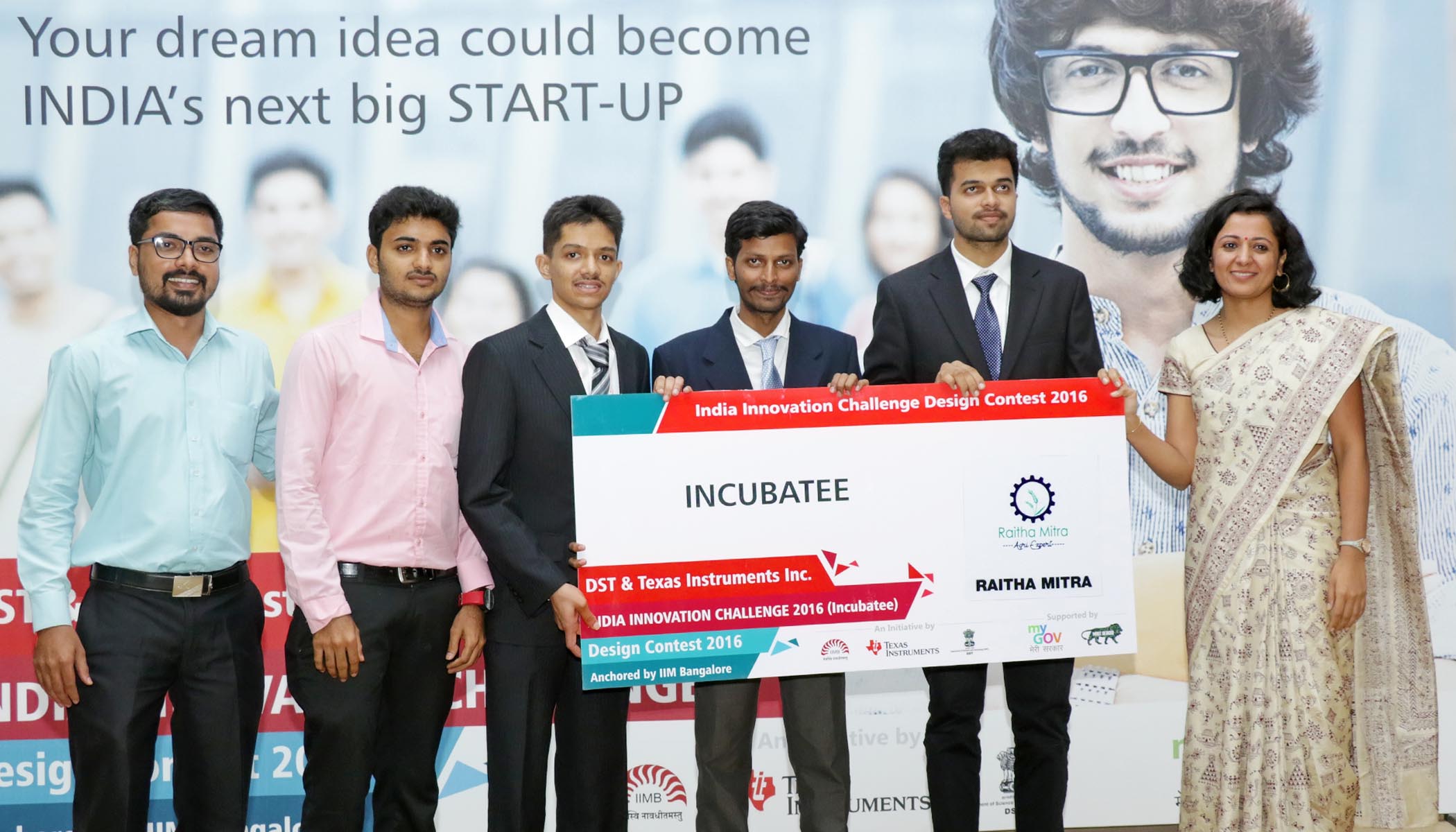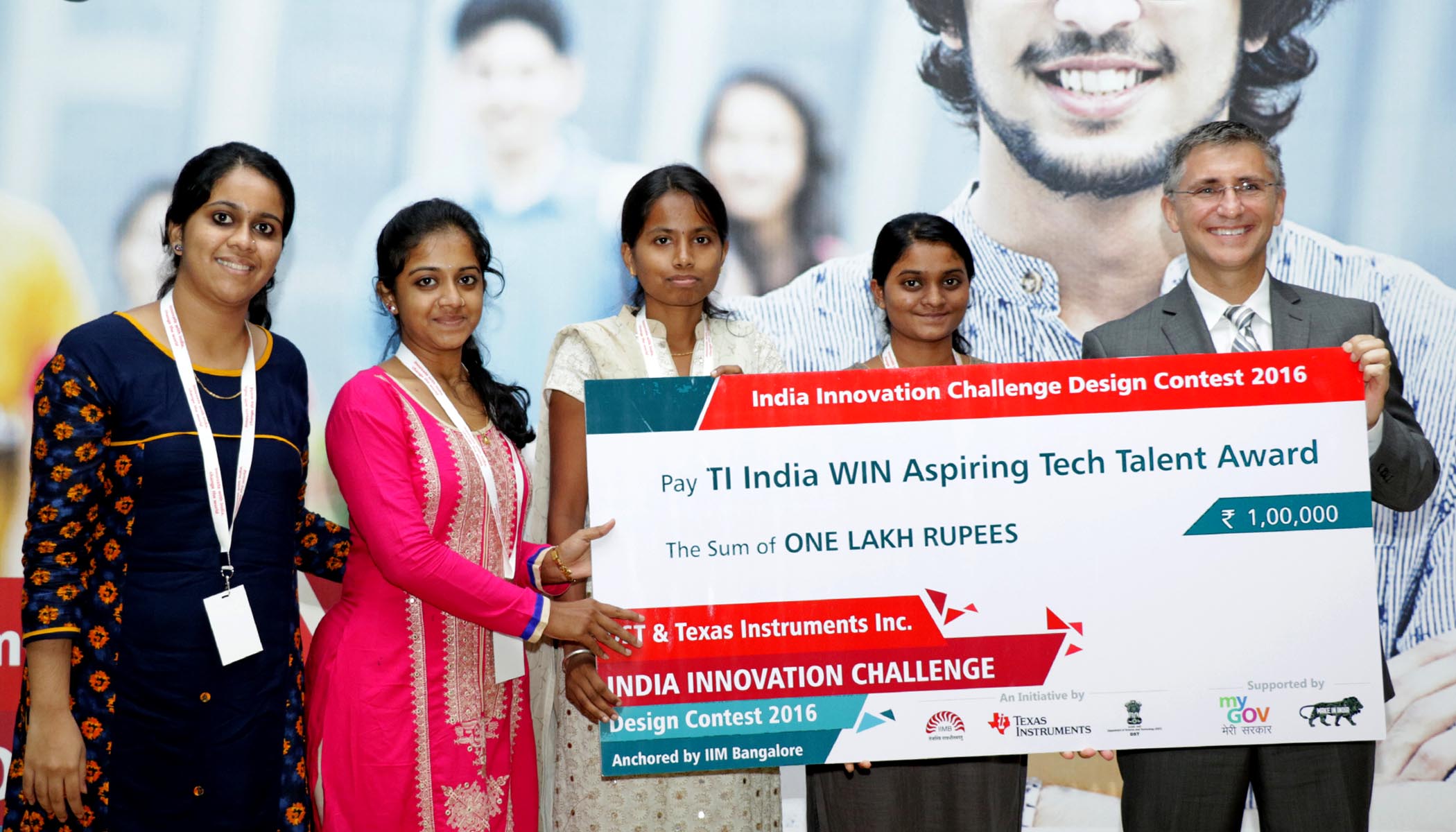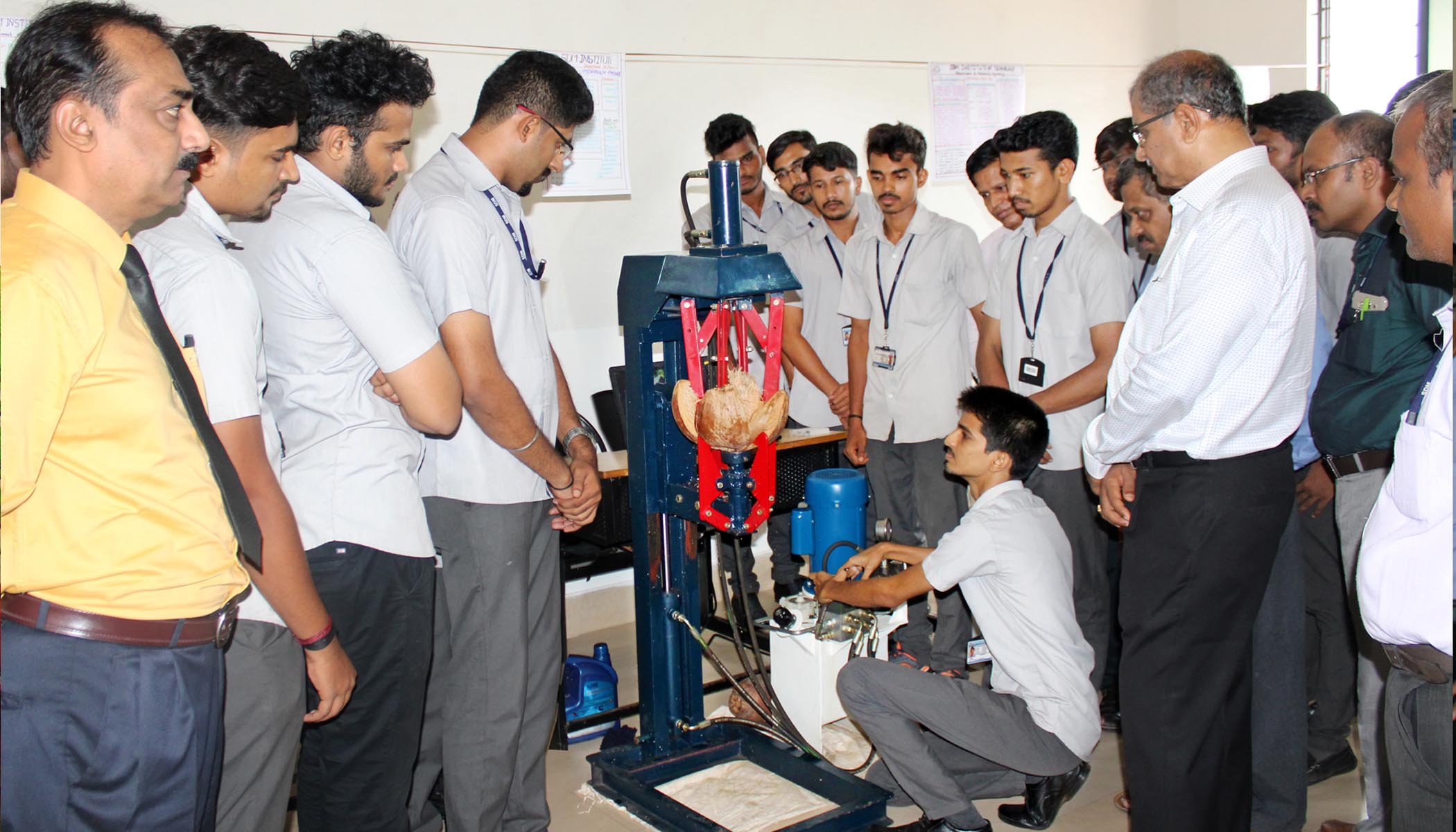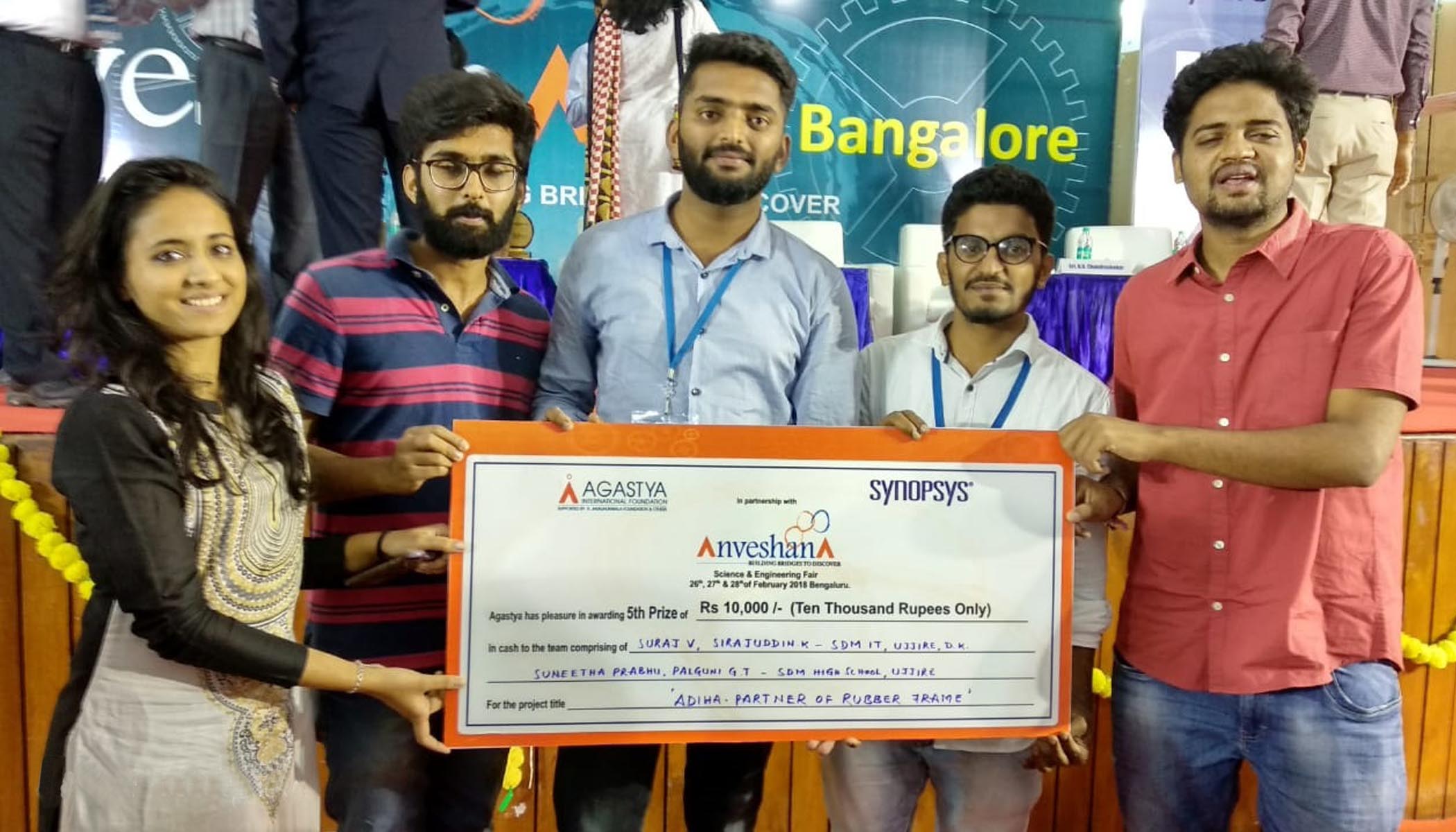 Projects selected and funded by VTU in FOSS Competition 2020
Sl.No.
Project Title
Branch
Name of the Guide
Name of the Students
1
Automated Waste Segregation Unit using Vibration Tray
    ECE
   Mr. Madhusudhana K

Ms. Kavana S

Ms. Lavanya M R

Mr. Nikhil H

Mr. Nithin M

2
IOT Based Smart Toll Gate Using RFID
  CSE
   Mr. Chandrappa S

Ms. Dechamma N P

Ms. Kavyashree M E

Ms. Poojashree

Ms. Prajna
Karnataka State Council for Science & Technology (KSCST) sponsored projects  2019-20
Sl.No.
Project Title
Branch
Name of the Guide
Name of the Students
1
AI BASED HEALTH CARE SYSTEM
COMPUTER
SCIENCE
Dr. GURUPRASAD M S
Ms. H N SWATI
Ms. AMULYA B M
Ms. CHANDINI U S
Ms. MAHALAKSHMI H
2
AI AND CLOUD BASED SMART FARM ASSIST IN KANNADA FOR
COCONUT FARMERS
COMPUTER
SCIENCE
Mr. H.MANOJ.T.GADIYAR
Ms. SANJANA KL
Ms. POORNIMA
Ms. RAJASHREE H V
Ms. SANJANA S
3
DIABETIES PREDICTION BASED ON FOOD CONSUMPTION
COMPUTER
SCIENCE
Ms. SNEHA SHETTY R.
Ms. ANANYA K.S.
Ms. APEKSHA K.J.
Ms. DISHA
Ms. MANISHA
4
RIPARIAN INUNDATION EXTENTS OF MRUTHYUNJAYA RIVER
CIVIL
Mr. VISHWANATHA BHAT
Mr. GIREESH A B
Ms. SPOORTI UMESH H
Mr. ABHISHEK GOWDA
Mr. MANJUNATH
5
SOLAR PANEL ARRAY MONITORING SYSTEM
ELECTRONICS AND
COMMUNICATION
Mr. MAHESH D S
Mr. GIRISH C P
Mr. KISHAN KUMAR A
Ms. NISHA D
Mr. CHANDAN K N
6
DESIGN AND DEVELOPMENT OF WET WASTE SMASHER
ELECTRICAL AND
ELECTRONICS
Mr. SUBHARMANYA
BHAT
Mr. SRINIVASA S
Mr. SUMANTH D S
Ms. DIVYA R L
Ms. SUMA
7
DESIGN AND DEVELOPMENT OF IOT BASED DETECTION OF DRY
AND WET WASTE AND ITS SEGREGATION
INFORMATION
SCIENCE
Mrs. SHWETHA S.V.
Ms. C. J. KEERTI
Ms. ANUSHA JAIRAM N
Ms. ASHIKA V SHETTY
Ms. BHOOMIKA K
8
KIDNEY DISEASE PREDICTION USING MACHINE LEARNING TECHNIQUE
INFORMATION
SCIENCE
Mr. NAVEEN S PAGAD
Ms. SNEHA M S
Ms. MAMATA M L
Ms. MEGHA D B
Ms. THANUJA Y K
DST & Texas Instruments India Innovation Challenge Design Contest 2019-20
SI. No.
Project Title
Branch
Name of the Guide
Name of the Students
1
Zisti – Aid for Better Health
ELECTRONICS AND
COMMUNICATION
&
Mechanical
Mr. Mahesh D S
Ms. Swathi Somayaji
Ms. Pooja Machamma M K,
Mr. Sathwik D
Mr. Sumanth Jain B
Mr. Tejas
Mr. Anirudh G Bhat
2
Amruha- A Cattle Server
ELECTRONICS AND
COMMUNICATION
&
Mechanical
Mr. Mahesh D S
Mr. Sandesh
Ms. VaishnaviSuvarna
Ms. ShwethaShenoy
Mr. Satish Dabbar
Mr. Yashwanth
Mr. Akshay P Kamath
3
YATRA – An Easy Journey
ELECTRONICS AND
COMMUNICATION
&
Mechanical
Mr. Madhusudan K
Mr. Sandesh
Ms. VaishnaviSuvarna
Ms. ShwethaShenoy
Mr. Satish Dabbar
Mr. Yashwanth
Mr. Akshay P Kamath
SI. No.
Project Title
Branch
Name of the Guide
Name of the Students
1
Sustainable Text Converter
ELECTRONICS AND
COMMUNICATION
Mr. Mahesh D S
Ms. Chaitra Pallavi
Mr. Akhilesh
2
Payana
ELECTRONICS AND
COMMUNICATION
Mr. Madhusudan K
Mr. Satish Dabbar
Ms. VaishnaviSuvarna
VTU financial assistance for innovative project 2018-19
Sl. No.
Project Title
Branch
Name of the Guide
Name of the
Students
1
Flood Management using Drone
Computer Science
Dr.Thyagaraju G S
Mr. Ajay James
Mr. PoojariShaileshR
Mr. Prasad Prakash Kadwad
Mr. Akshay A M
2
Smart Phone based Indoor Navigation System for the Blind
Computer Science
Mr. Amith K S
Ms. Pooja JanardhanBhatkal
Ms. Namitha T
Ms. Sameeksha A T
Ms. Meghana A
3
Design and Fabrication of Food waste composting machine
Mechanical
Mr. Bujanga D.P.
Mr. Jayanth N.
Ms. KeerthanaSheety
Mr. Prajwal K.N.
4
Plastic Extruder
Mechanical
Mr. Shivaprasad B.L.
Mr. Kiran Kumar
Mr. Naresh Holla
Mr. Rahul U.P.
Mr. Shravan K.
5
Water from Air Humidity
Electronics and Communication
Mr. Raghuveer Pandith
Mr. Ramkumar
Ms. HithasihiPatil
Mr. Harish Kumar
Mr. KamsaliBramayya
6
Semi-Automatic Areca-nut Tree  Climber Coupled with Integrated Medicine Sprayer and Crop Cutter, Enabling Improved Visibility
Electronics and Communication
Mr. Amith K Jain
Mr. Vishnu
Mr. Shashank B
Mr. Prajwal Krishna
Mr. Venkatesh
7
Automatic Diagnosis of Diabetic Retinopathy through Image Feature Fractal Dimension Technique
Information Science
Dr. Dharmanna L
Ms. Vishrutha Bhat A
Mr. Manoj N
Ms. Sushma H R
Ms. VandanaBeerappaHarikant
8
IoT based Soldier Health Monitoring and Position Tracking System
Information Science
Ms. Shwetha S V
Ms. Niranjani K
Ms. PrathikshaPrabhu
Ms. Vandana V
Ms. Aparna M A
9
Effect of sisal fiber on strength characteristics of shoulder soil
Civil
Mr. Ramprasad D.S.
Ms. Meena R
Mr. Shashikumar Indi
Mr. ShivarajBiradar
Ms. Sneha G
10
Flood plain analysis of Nethravathi river basin
Civil
Mr. Vishwanatha Bhat
Mr. LomadaSathyakiran Reddy
Mr. Mushtaq Ahmed
Ms. PragathiSomannap.s
Ms. Prapthi K.P
11
Design and Implementation of Induction Heater for Solid Waste Management System
Electrical and Electronics
Dr. K. Manjunath
Mr. Vilas
Mr. Mahesh B M
Ms. Swathi
Ms. Sunitha
12
Power Loss Minimization Using Network Reconfiguration in Distribution Systems
Electrical and Electronics
Mr.Somashekar D P
Mr. Nishant D Nayak
Mr. Chiranth M Jain
Mr. Swaroop Shetty
Mr. Arjun Joshi