On graduation, apart from the domain specific knowledge, an engineering graduate is expected to have other basic skills like communication, leadership, teamwork, problem solving, planning, adaptability and flexibility. All these channelize engineering education to be experiential, practical, and up-to-date. In line with this at SDMIT, we constantly encourage students to prepare minor projects and major projects right from the IV semester level and showcase them at college and inter-collegiate exhibitions.
Moreover, SDMIT regularly conducts Hackathon, Ideathon, Bootcamp, workshops on Entrepreneurship & Innovation, Mobile App Development training, etc. and in the process, students learn marketing, budgeting, and accounting skills.
Further, by submitting weekly progress report and scheduling the task, students hone their documentation, presentation, and planning skills. To generate the financial support, students are encouraged to sell their ideas and products to possible sponsors.
Projects carried out by our students are selected for funding, and are sponsored by prestigious agencies such as:
KSCST
DST & Texas Instruments
FAER McAfee Scholar Awards
Anveshana
VTU financial assistance for innovative project / VTU Avishkar scheme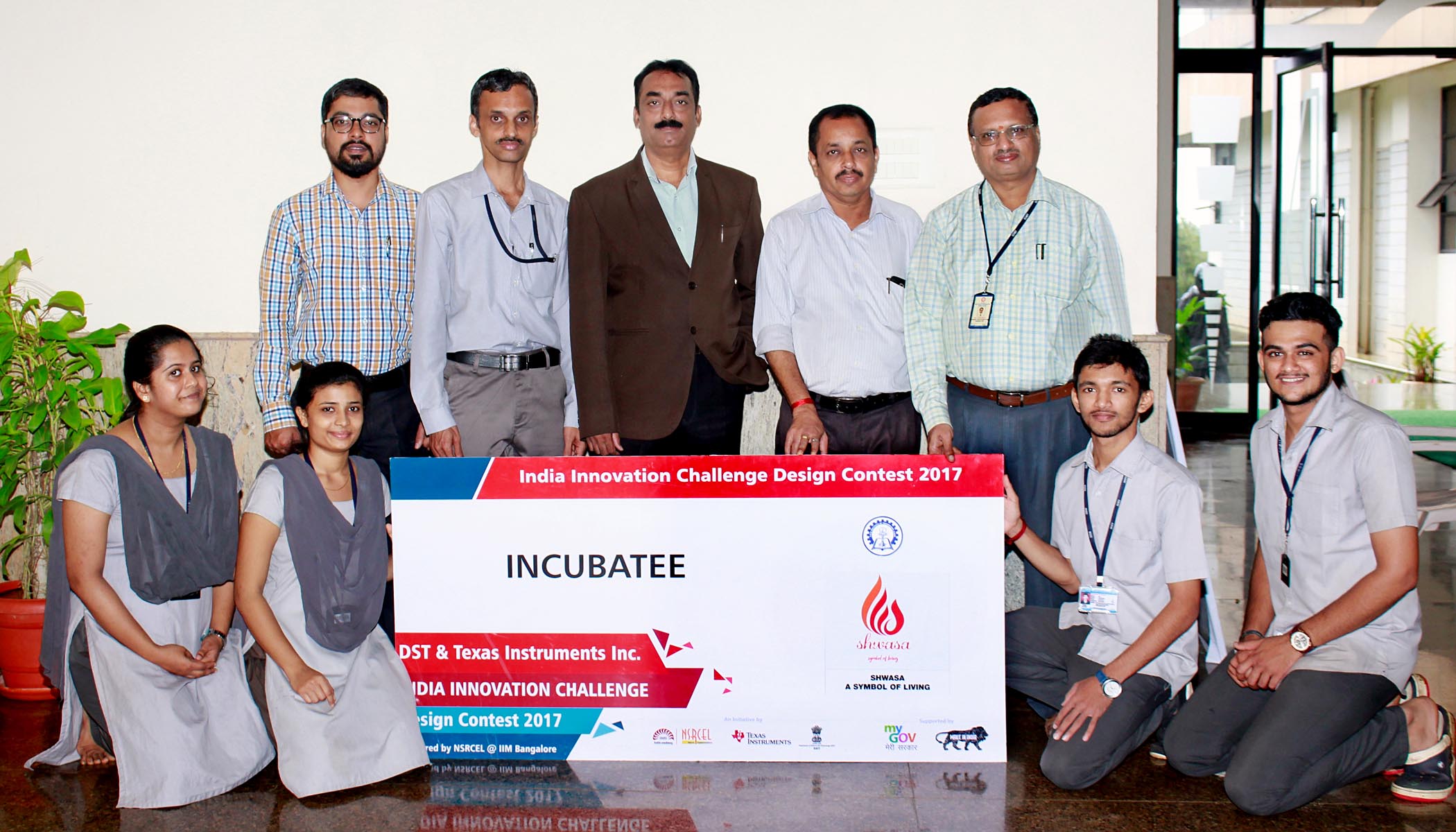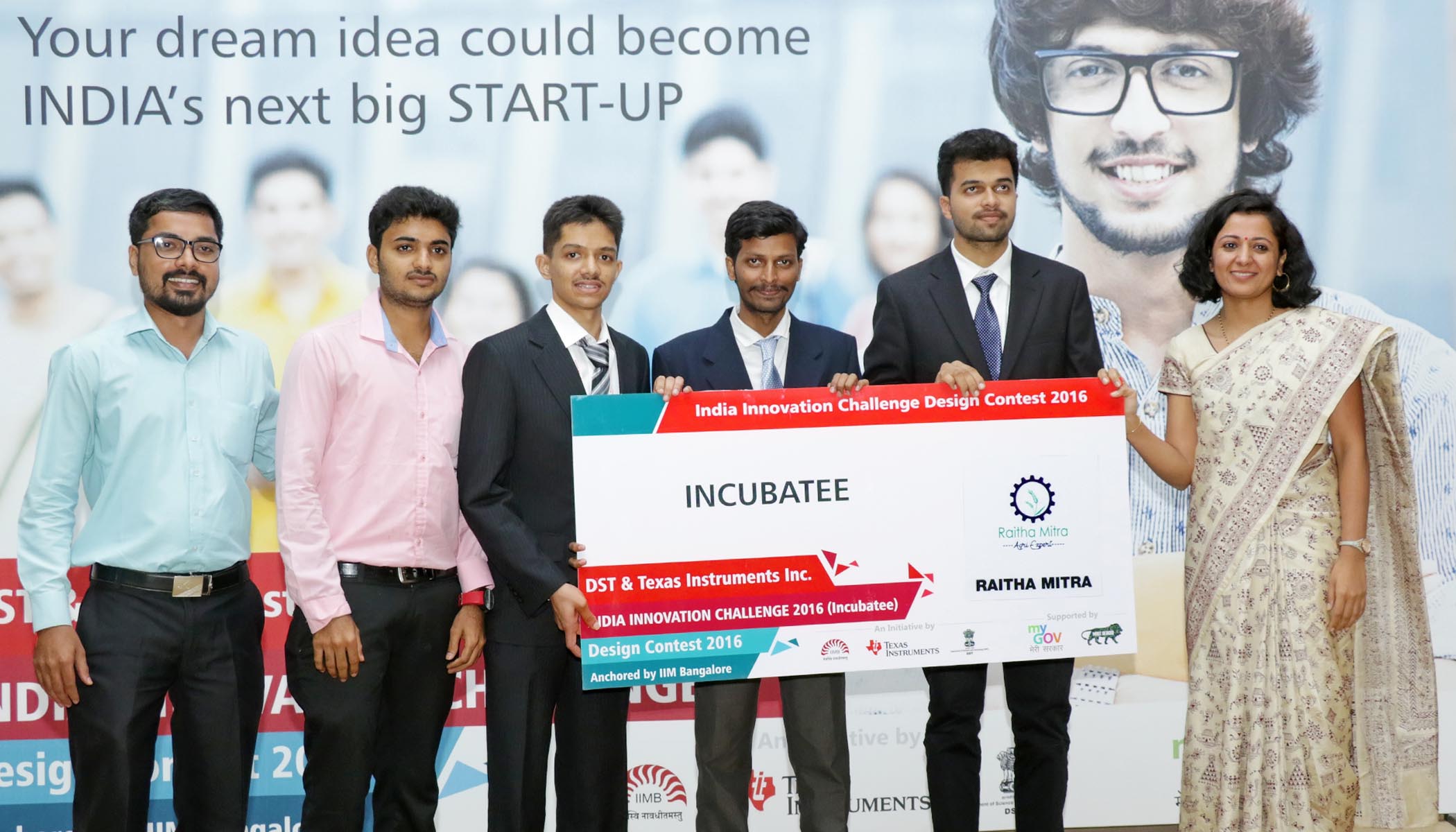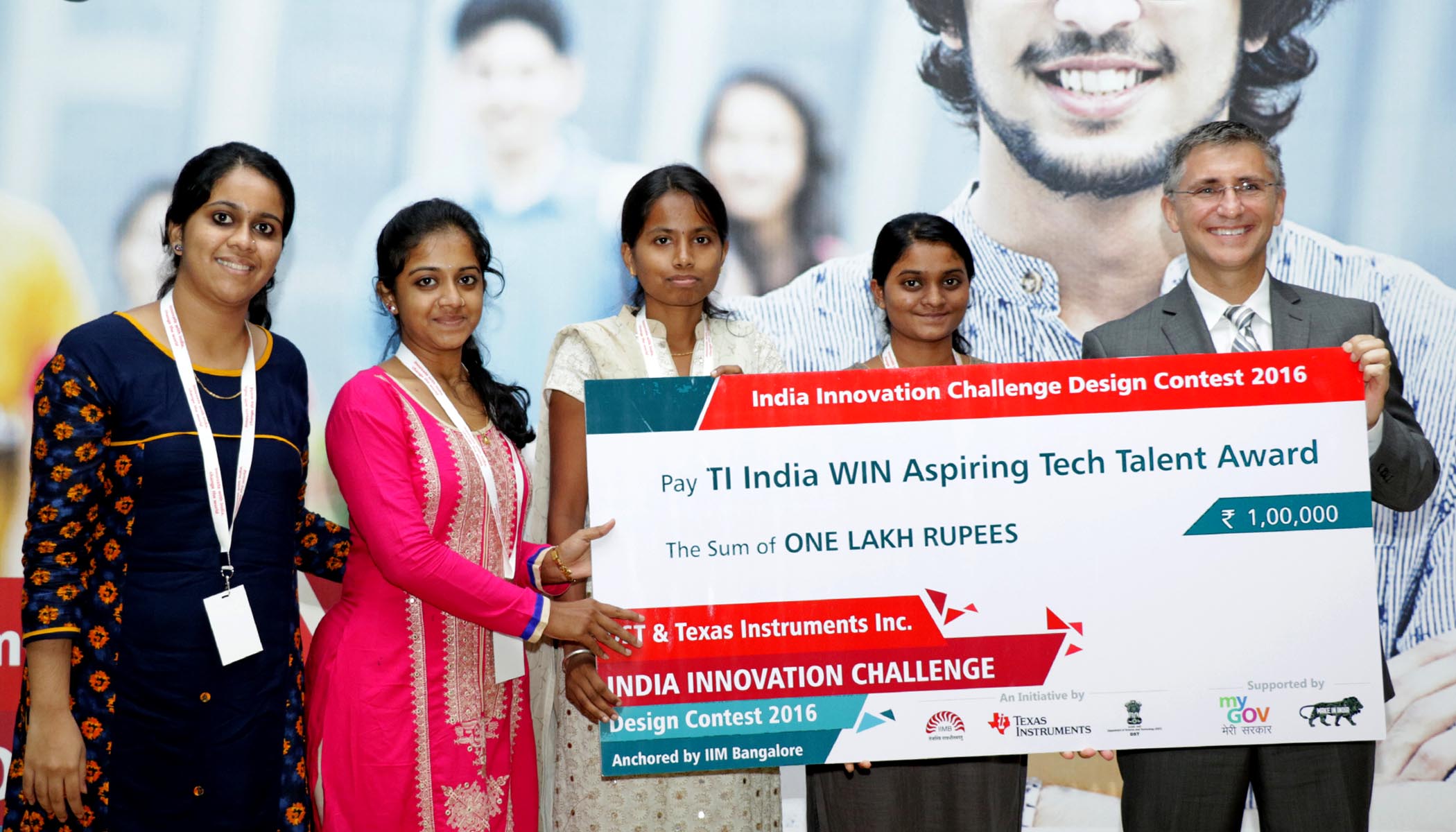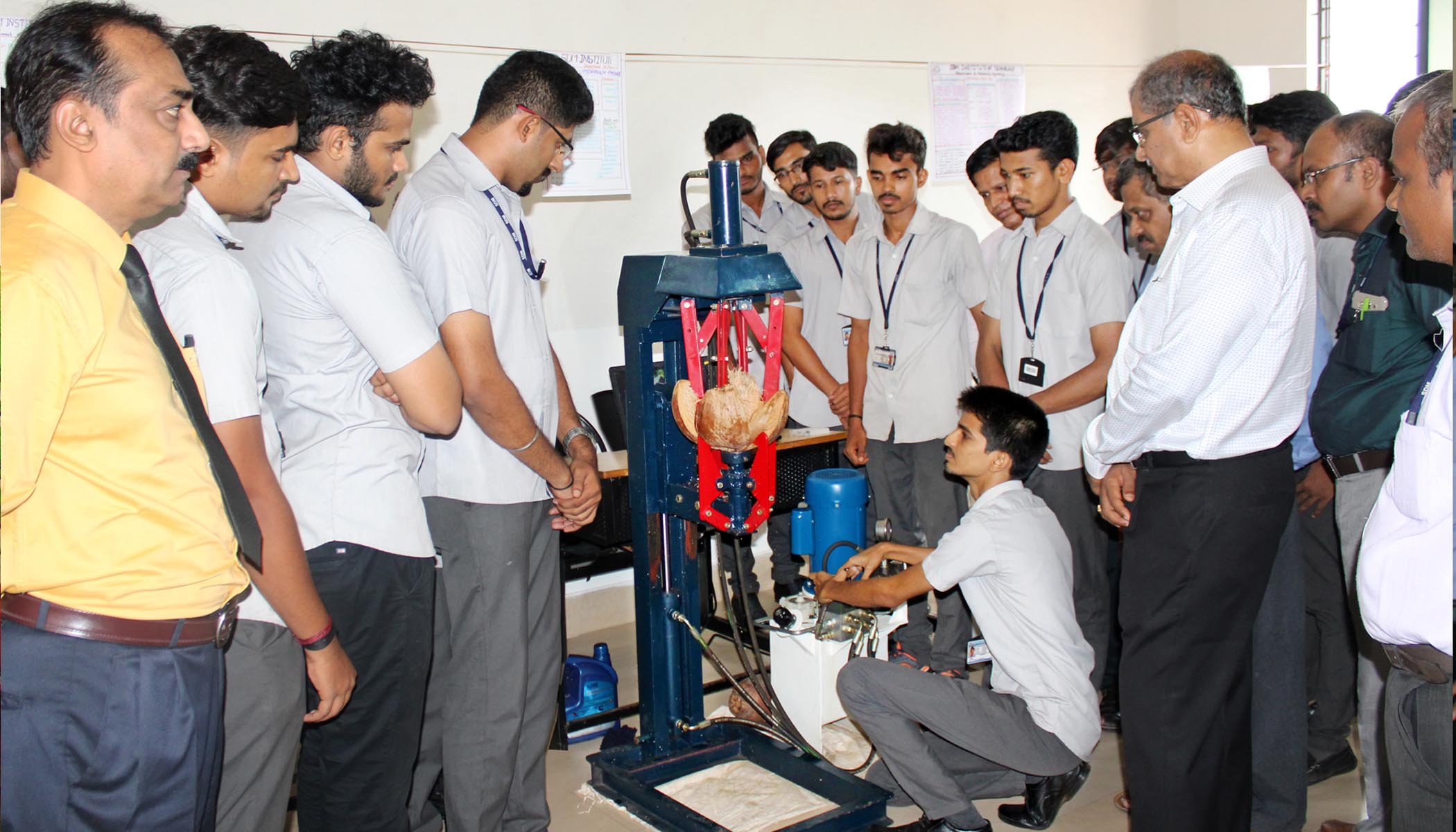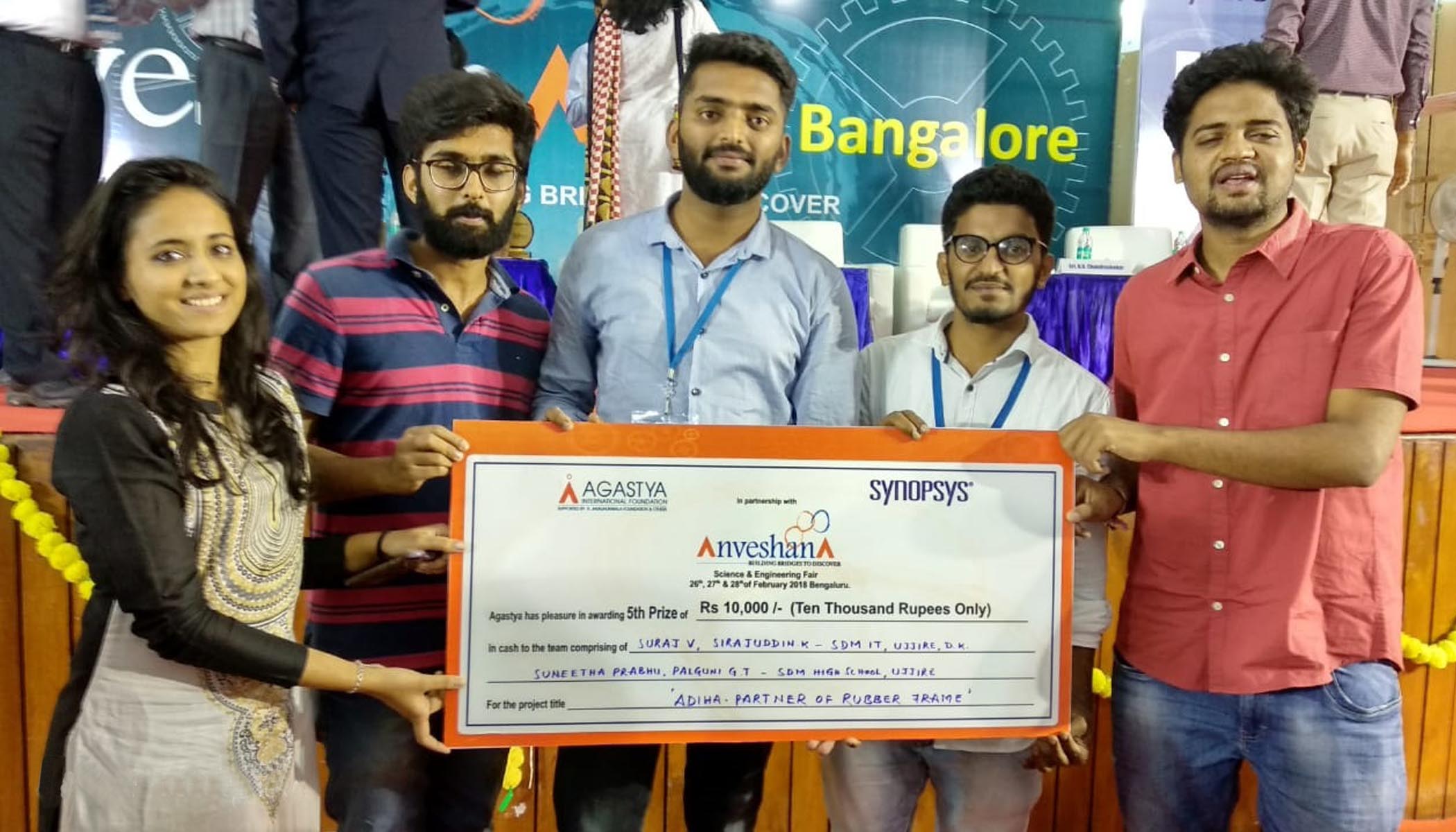 VTU financial assistance for innovative project 2019-20
Sl. No
Title of the project
Branch
Name of the guide
Names of the student
1
A case study on traditional water harvesting technique in tropical monsoon climate
Civil
Dr. Krishnaprasad P. A.
Smita Patil
Bharath D. S.
Gangagdara T. R.
Sandeep Kumar N.
2
Production of effective Silica from rice husk and tests on rice husk ash.
Civil
Mr. Vinaya Shyama D
Akshay Y M,
Komal Gurav,
Pavan B,
Sachin B H
3
Smart Hydroponics for Enterprise
Computer Science
Ms. Saritha M
Thejas
Yashas
Praneethraj
Vishal Shet
4
Early Detection and Control of Ganoderma disease in arecanut crop
Computer Science
Mr. Arjun K
Spoorthi Ganesh Hegde
Vybhavi Dinesh Shanbhag
Shalmali
Swasthi
5
Development of Novel Motor Controller for Agro-Farm
Electronics and Communication
Dr. Shriram P Hegde
Deeksha K
H Prakruthi
Karan T Rai K
Nithin P
6
Automated Fabric Cutting Machine
Electronics and Communication
Mr. Varunkumar S K
Divya Yadappanavar
Mithun Domnic
Pradeepa
Niranjan K M
7
Design and Simulation of Regenerative Braking System for Electric Vehicles
Electrical and Electronics
Dr. K MANJUNATH

Kedar s panchakshire
Dhanraj
Pratheek U Jain
Goutam Bagalkoti

8
Design  and Simulation of Hybrid Power System for Domestic Utilities
Electrical and Electronics
Dr. Sathyanarayana P

Krishna Prasad V
Pavan Patil GM
Ramesha
Manvith

9
Design and Implementation of Heart Disease Predictor System Using Machine Learning
Information Science
Mr. Basavaraj Patil
Sachin S Koparde
K H Pusidu Sepath
Srikanth H V
Vijayalaxmi D U
10
Design of Smart Trolleys driven by QR code
Information Science
Mr. Deekshith K
Anusha D Gogi
Vidya K G
Vyshnavi M V
Meghana G B
11
Smart Helmet
Mechanical
Mr. Sharath K.C.
Ashik H.S.
Dayakara K.
G.S. Ganesh
12
Design of Chassis for Electric Car
Mechanical
Mr. Sukesh N.
Shravan G.H.
Projects selected and funded by VTU in FOSS Competition 2020
Sl.No.
Project Title
Branch
Name of the Guide
Name of the Students
1
Automated Waste Segregation Unit using Vibration Tray
    ECE
   Mr. Madhusudhana K

Ms. Kavana S

Ms. Lavanya M R

Mr. Nikhil H

Mr. Nithin M

2
IOT Based Smart Toll Gate Using RFID
  CSE
   Mr. Chandrappa S

Ms. Dechamma N P

Ms. Kavyashree M E

Ms. Poojashree

Ms. Prajna
Karnataka State Council for Science & Technology (KSCST) Sponsored Projects
Sl.No.
Title of the project
Branch
Name of the guide
Name of the students
1
Depression analysis in students using Machine learning
Computer Science
Mr. Pradeep G.S
Manjunath Naik
Monika M. S
Nagasumathi M. S
Nithika K. C
2
E-Waste management using Block chain
Computer Science
Mr. Pradeep Rao K B
Pratheeksha Hegde
Prakruthi Jain S P
Shalinikm
Sharanya N S
3
DIY Solar water heater with Automatic solar tracking
Electronics and Communication
Mr. Prathap Chandra
Basavaraj
Rahul Shetty
Shubhakara M
Yashvanth Y. O
4
Design and implementation of wall climbing robot using Pneumatics operated by PLC
Electronics and Communication
Mr. Prathap Chandra
Chandana Arun Shetty
Sanjana
Samartha Shetty P
Sudarshana S
5
Automated Hydroponics monitoring system using IoT
Information Science
Dr. Dharmanna L
Jayanth S
Nagaraj S Hegde
Namrata I Naik
Namratha U. I
6
GPS operated smart walking stick for visually impaired people
Information Science
Ms. Shwetha S V
Sushmitha S
Rashmi B N
V. S Vinushree
7
IoT Based digital notice board implementation for the colleges and schools with Aurdino control
Information Science
Dr. Dharmanna L
Deeksha Pandurang Kumta
K. A Sindhu
Kavya Vishnu Patgar
Meghana Naik
8
Water distillation using Solar energy
Mechanical
Dr. Nityanda Bandekar
Vikas S L
L Nihal
Maruthi S. P
Amith H. K
Sl.No
Project Title
Branch
Name of the Guide
Name of the Students
1
EFFECTIVE SURFACE WATER MANAGEMENT FOR ARECA PLANTATIONS A CASE STUDY FROM TROPICAL MICRO WATERSHED
CIVIL
Dr. KRISHNAPRASAD P A
Mr. PAVAN KUMAR G K
Mr. JNANESH B
Mr. MANISH A ARGEKAR
Ms. SONIYA G
2
UTILIZATION OF LDPE, GLASS WASTE AND CERAMIC WASTE IN MANUFACTURING OF PAVEMENT BLOCKS
CIVIL
Mr. VINAY M R
Mr. SACHIN GEEJA Ms. PRIYANKA D T
Mr. ABHISHEK R DODMANE
Mr. RAGHAVENDRA KEERTHI A P
3
RATION DISTRIBUTION SYSTEM
COMPUTER SCIENCE
Mr. ARJUN K
Mr. PREETHAM K M
Mr. RAKSHITH R
Mr. SHARAN RAJ
Mr. SWASTHIK D
4
SEMI AUTOMATIC ARECA COLLECTOR
MECHANICAL
Mr. JAYARAM BHAT
Mr. SHRIMAN ANVEKAR
Ms. VINAYA
Mr. AJAY B K
Mr. RAGHVENDRA KEDILAYA
5
RASPBERRY PI BASED READER FOR BLIND
INFORMATION SCIENCE
Dr. G.P HEGDE
Ms. PRATIKSHA N. NAIK
Ms. RAKSHA H. JAIN
Ms. SOUJANYA SHRINIVAS SHETTY
Ms. VAIDEHI D
6
HANDWRITTEN DIGIT RECOGNITION AND CLASSIFICATION USING MACHINE LEARNING
INFORMATION SCIENCE
Prof. NAVEEN S PAGAD Prof. BASAVARAJ PATIL
Ms. SHRADHA R NAYAK
Ms. BHAGYASHREE MADHAVA GOWDA
Ms. SINCHANA B M
Ms. VISHAKA M GAONKAR
7
SITE SPECIFIC SURVEY FOR INSTALLATION OF SOLAR PHOTOVOLTAIC AT SDMIT UJIRE CAMPUS
CIVIL
Dr. KRISHNAPRASAD P A
Mr. KUSHAL GOWDA S P
Ms. MEGHA SUBRAY DABGAR
Mr. ABHISHEK PATIL
Mr. SANTHOSHA K
DST & Texas Instruments India Innovation Challenge Design Contest 2019-20
SI. No.
Project Title
Branch
Name of the Guide
Name of the Students
1
Zisti – Aid for Better Health
ELECTRONICS AND
COMMUNICATION
&
Mechanical
Mr. Mahesh D S
Ms. Swathi Somayaji
Ms. Pooja Machamma M K,
Mr. Sathwik D
Mr. Sumanth Jain B
Mr. Tejas
Mr. Anirudh G Bhat
2
Amruha- A Cattle Server
ELECTRONICS AND
COMMUNICATION
&
Mechanical
Mr. Mahesh D S
Mr. Sandesh
Ms. VaishnaviSuvarna
Ms. ShwethaShenoy
Mr. Satish Dabbar
Mr. Yashwanth
Mr. Akshay P Kamath
3
YATRA – An Easy Journey
ELECTRONICS AND
COMMUNICATION
&
Mechanical
Mr. Madhusudan K
Mr. Sandesh
Ms. VaishnaviSuvarna
Ms. ShwethaShenoy
Mr. Satish Dabbar
Mr. Yashwanth
Mr. Akshay P Kamath
SI. No.
Project Title
Branch
Name of the Guide
Name of the Students
1
Sustainable Text Converter
ELECTRONICS AND
COMMUNICATION
Mr. Mahesh D S
Ms. Chaitra Pallavi
Mr. Akhilesh
2
Payana
ELECTRONICS AND
COMMUNICATION
Mr. Madhusudan K
Mr. Satish Dabbar
Ms. VaishnaviSuvarna
VTU financial assistance for innovative project 2018-19
Sl. No.
Project Title
Branch
Name of the Guide
Name of the
Students
1
Flood Management using Drone
Computer Science
Dr.Thyagaraju G S
Mr. Ajay James
Mr. PoojariShaileshR
Mr. Prasad Prakash Kadwad
Mr. Akshay A M
2
Smart Phone based Indoor Navigation System for the Blind
Computer Science
Mr. Amith K S
Ms. Pooja JanardhanBhatkal
Ms. Namitha T
Ms. Sameeksha A T
Ms. Meghana A
3
Design and Fabrication of Food waste composting machine
Mechanical
Mr. Bujanga D.P.
Mr. Jayanth N.
Ms. KeerthanaSheety
Mr. Prajwal K.N.
4
Plastic Extruder
Mechanical
Mr. Shivaprasad B.L.
Mr. Kiran Kumar
Mr. Naresh Holla
Mr. Rahul U.P.
Mr. Shravan K.
5
Water from Air Humidity
Electronics and Communication
Mr. Raghuveer Pandith
Mr. Ramkumar
Ms. HithasihiPatil
Mr. Harish Kumar
Mr. KamsaliBramayya
6
Semi-Automatic Areca-nut Tree  Climber Coupled with Integrated Medicine Sprayer and Crop Cutter, Enabling Improved Visibility
Electronics and Communication
Mr. Amith K Jain
Mr. Vishnu
Mr. Shashank B
Mr. Prajwal Krishna
Mr. Venkatesh
7
Automatic Diagnosis of Diabetic Retinopathy through Image Feature Fractal Dimension Technique
Information Science
Dr. Dharmanna L
Ms. Vishrutha Bhat A
Mr. Manoj N
Ms. Sushma H R
Ms. VandanaBeerappaHarikant
8
IoT based Soldier Health Monitoring and Position Tracking System
Information Science
Ms. Shwetha S V
Ms. Niranjani K
Ms. PrathikshaPrabhu
Ms. Vandana V
Ms. Aparna M A
9
Effect of sisal fiber on strength characteristics of shoulder soil
Civil
Mr. Ramprasad D.S.
Ms. Meena R
Mr. Shashikumar Indi
Mr. ShivarajBiradar
Ms. Sneha G
10
Flood plain analysis of Nethravathi river basin
Civil
Mr. Vishwanatha Bhat
Mr. LomadaSathyakiran Reddy
Mr. Mushtaq Ahmed
Ms. PragathiSomannap.s
Ms. Prapthi K.P
11
Design and Implementation of Induction Heater for Solid Waste Management System
Electrical and Electronics
Dr. K. Manjunath
Mr. Vilas
Mr. Mahesh B M
Ms. Swathi
Ms. Sunitha
12
Power Loss Minimization Using Network Reconfiguration in Distribution Systems
Electrical and Electronics
Mr.Somashekar D P
Mr. Nishant D Nayak
Mr. Chiranth M Jain
Mr. Swaroop Shetty
Mr. Arjun Joshi