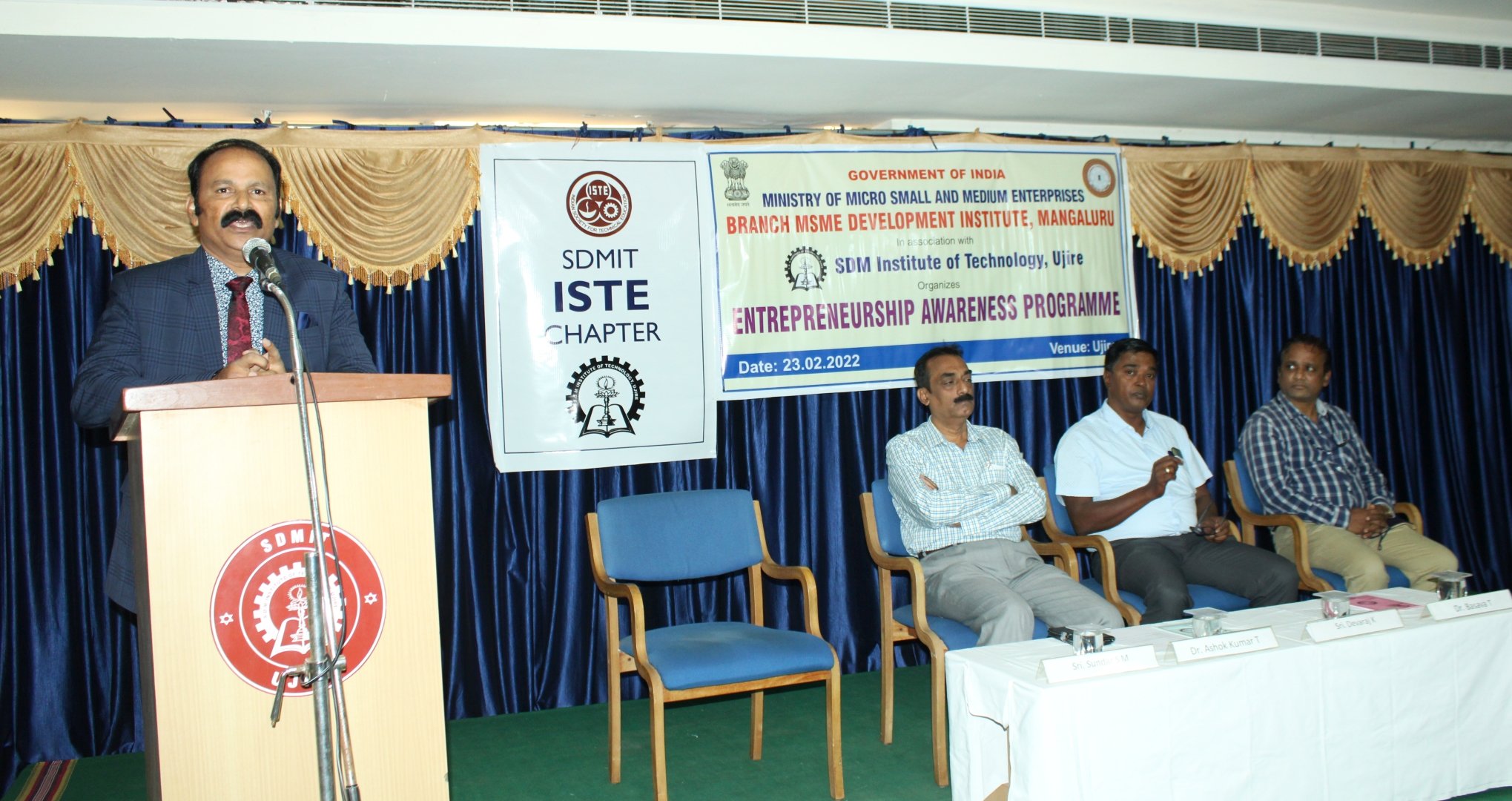 Entrepreneurship Awareness Programme
The Innovation and Entrepreneurship Development Cell (IEDC) along with ISTE Chapter of SDM Institute of Technology, Ujire, conducted a One-day Entrepreneurship Awareness Programme for the II-year students on 23.2.2022. The programme has been sponsored by MSME, Govt. India. Total 72 students have participated.
Mr. Sunder S.M, Asst. Director and Mr. Devaraj K, Joint Director, MSME, Mr Suresh M, Director, RUDSET, and Smt. Komal Prabhu, Kitchens of Maharaja, Mangalore, served as resource persons.