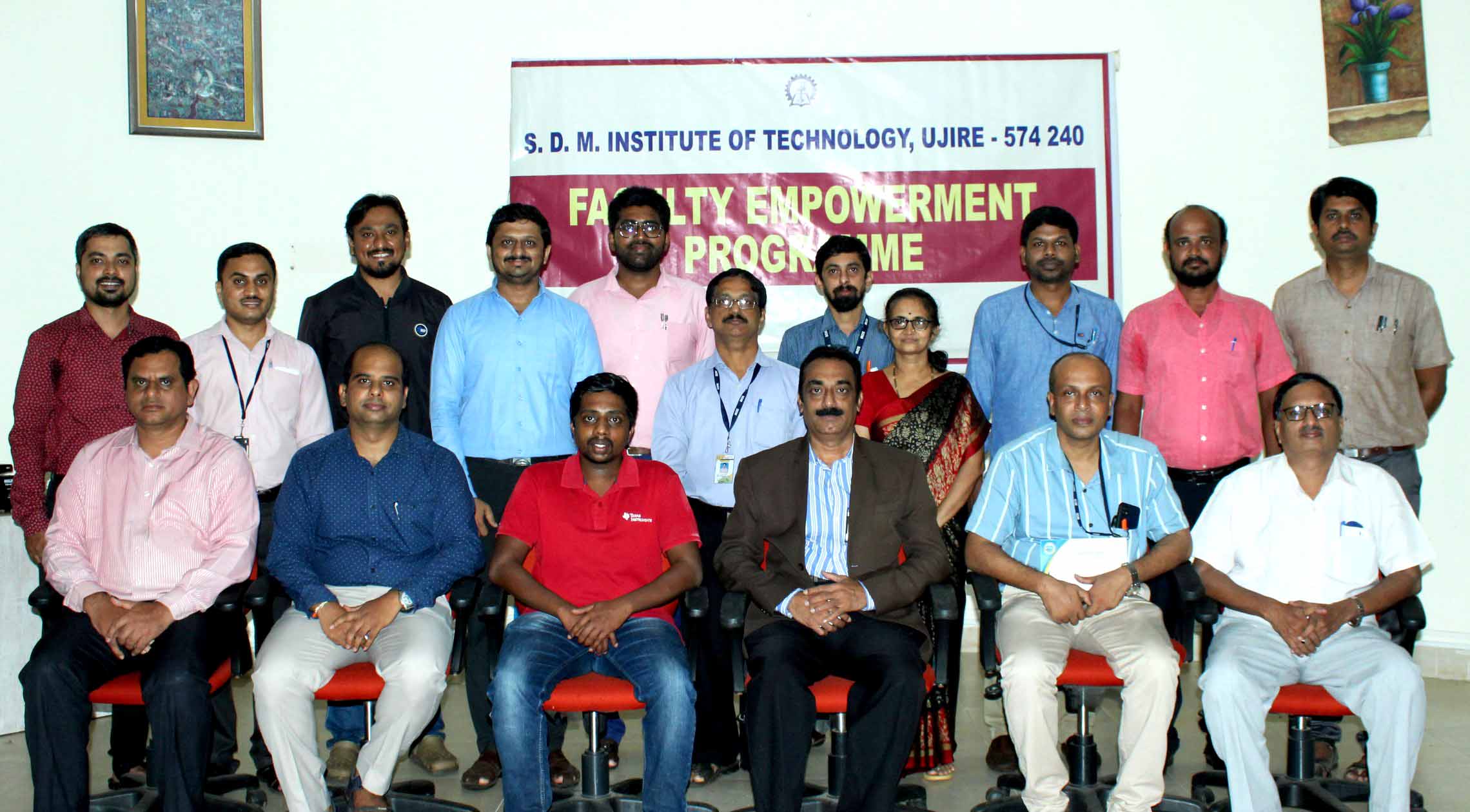 A 3-Day Faculty Empowerment Programme on Embedded Systems, IoT and Robotics Applications organized by ECE from 18th to 20th November 2021. Mr. Krishna Chaithanya, Embedded Systems Engineer, EdGate Technologies Pvt Ltd., trained the faculty members.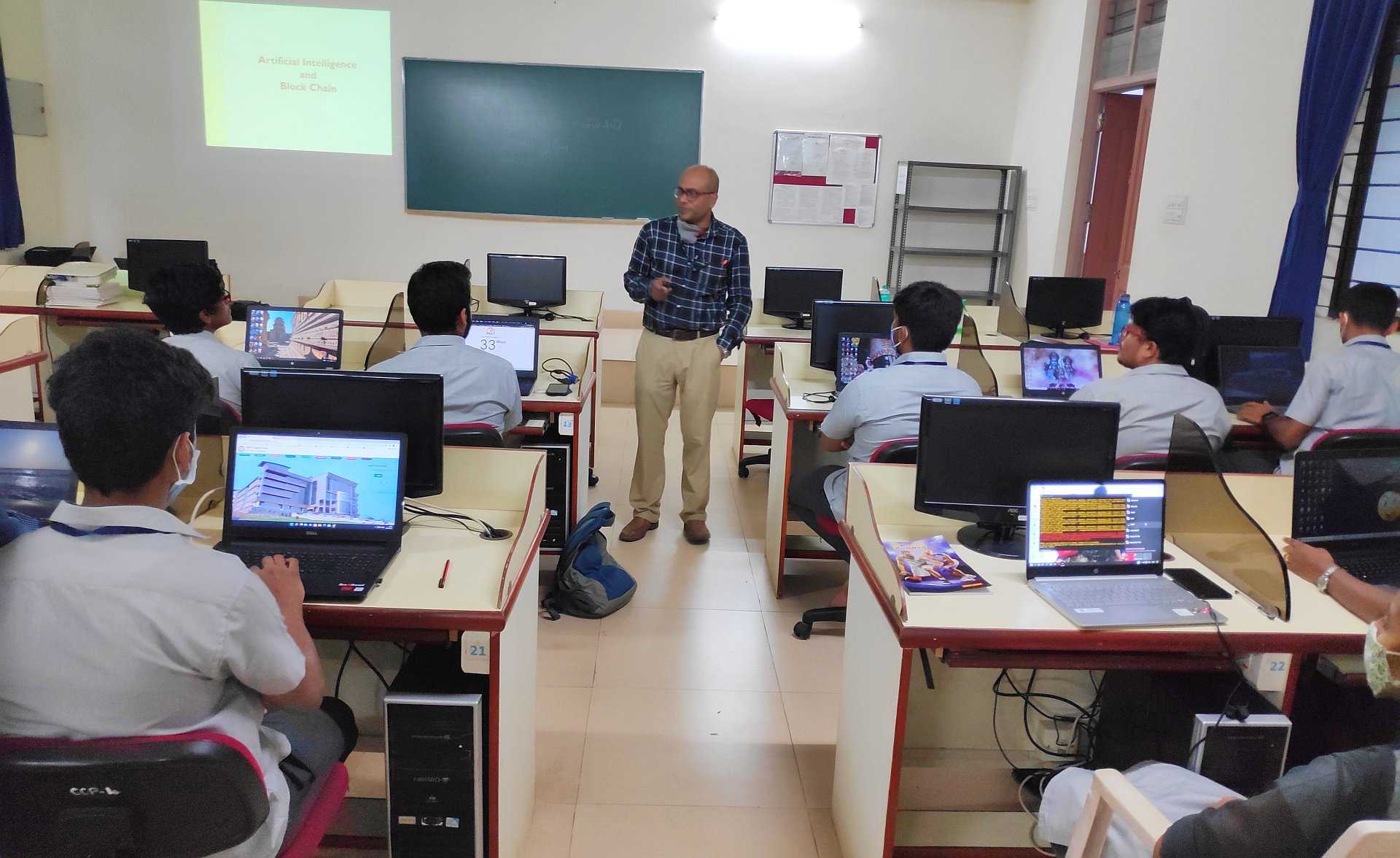 A 10-day hands-on training on Artificial Intelligence and Blockchain has been conducted for the students from 25th October to 12th November 2021 by Dr. Thyagaraju and Prof. Amith K S.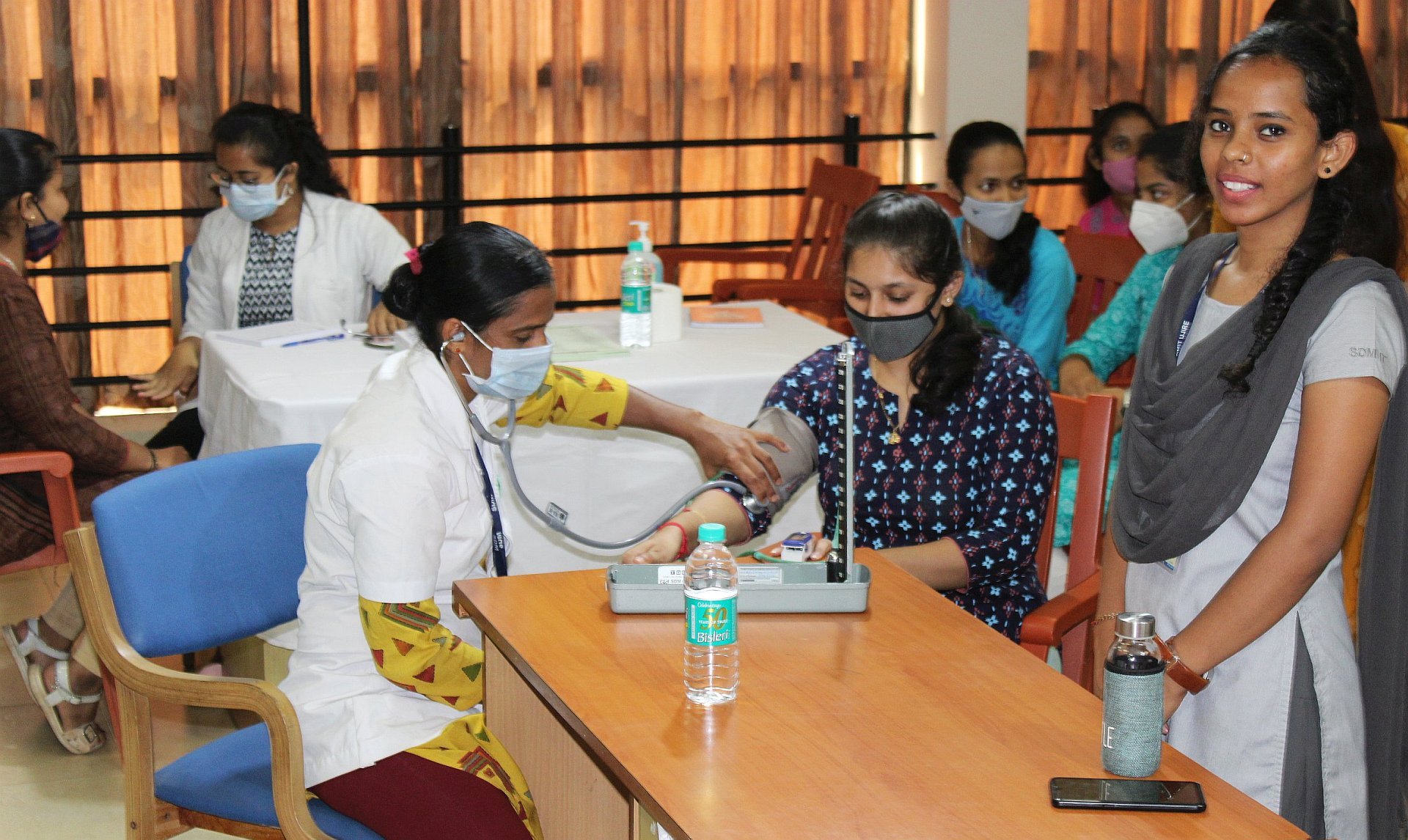 A General Health Checkup Camp for female students was held in association with NSS unit on the occasion of National Unity Day on 31st October 2021. Dr. Jyothi S, SDM Hospital, shared the health tips and spoke on the importance of maintaining good physical as well as mental health to keep a person fit and energetic in any workplace.