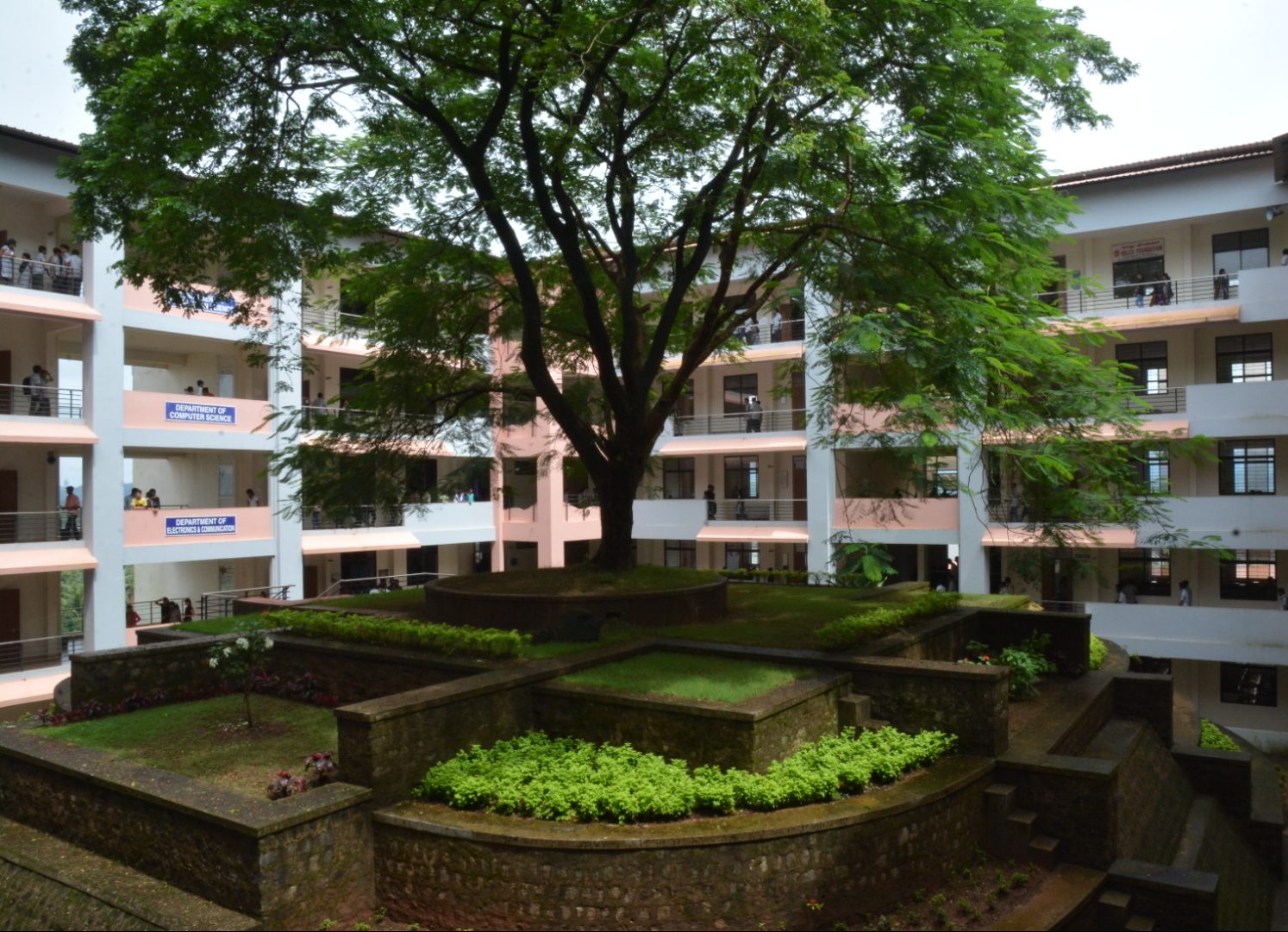 One Tree Hill
There's always one thing that we recall every time we think about college days. It could be the canteen, the view from the top most floor, or perhaps even the walls and classrooms. It's a granted fact that students, when they leave college, reminiscence student life with possibly any other relevant factor except academics.
By popular opinion, SDMIT has a central (quite literally) attraction factor that has always been the key to keeping the visual memory of the college intact. Just as you enter the building, you're in for a surprise as there stands a large tree atop a hill within the campus.
Yes you read it right – within the campus. Apparently, when the campus was being constructed, the hill and the tree atop it formed a magnificent sight, which our President Dr. D Veerendra Heggade decided shall be kept intact. Hence the tree and the hill were made the central structure around which the campus was constructed. And until today, even after 11 years, the 'One tree hill' in the midst of the campus stands tall, stretching up to the topmost floor of the building. Inevitably, it makes for a picturesque factor that shall easily be the factor influencing most visual memories associated with the college. After all, most students spend time staring at the beautiful monsoon sights the tree hill makes for when lessons seem to be passing atop their heads! Regardless, SDMIT is proud and endeared by this factor which clearly sets the infrastructure apart from the rest of our kind.